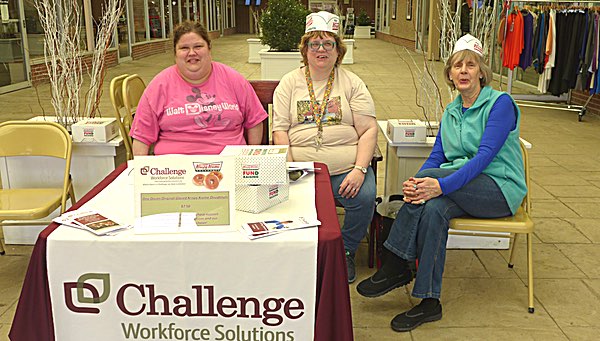 Challenge Workforce Solutions announced that over $3,000 was raised in the second year of the organization's Krispy Kreme Fundraiser.
Challenge supporters, staff, and individuals who participate in its programs sold doughnuts during the first three weeks of February. Over 430 individuals and businesses placed orders, and over 760 boxes of glazed and specialty doughnuts were sold. Doughnuts were distributed starting at 9 a.m. on Friday, February 24th, at Challenge's main office in the South Hill Business Campus on Danby Road.
"We are so happy and so grateful to everyone who participated in this Krispy Kreme Fundraiser, and who supported Challenge," said Kim Pugliese, Director of Development & Marketing at Challenge Workforce Solutions. "We hope to continue to grow this fundraiser in the coming years, and also use the opportunity to help inform the community of the work we do, as we envision a community where people with disabilities and other barriers are a valued and integral part of our workforce."
Proceeds from the fundraiser will be used to support Challenge's Annual Awards Luncheon in June for the participants in our various programs.
v13i9