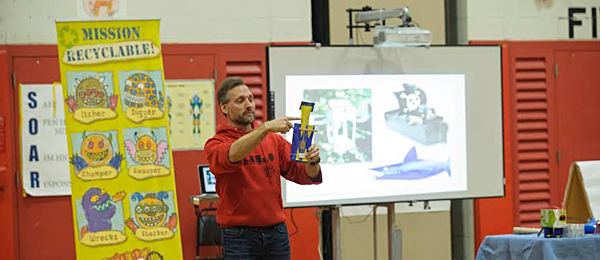 IPEI announced Teacher Grants and Red and Gold Grants awarded during the third round of 2016-17 applications by teachers and others working with Ithaca City School District students.
According to Grants Committee Chair Connie Patterson, "Over $10,000 was allocated for 20 Red and Gold Grants and 2 Teacher Grants. We will soon be able to tally the grand total for all three rounds of grants including several Connecting Classrooms Grants."
IPEI's grants programs are funded by gifts made by individuals, businesses and foundations. This includes $30,000 raised by the Annual Adult Spelling Bee, and gifts on May 9-10, Giving is Gorges Day (6 pm-6 pm). At the end of the school year is a great time to recognize great teachers and schools by making gifts to IPEI in their honor.
Red and Gold Grants
Intergenerational Studies – What do stories reveal about changes in our community?
Theresa Yacobelli/South Hill
Boston Symphony Workshop/Clinic
Aaron Buck/DeWitt
Listen Up!
Catherine Hart/Fall Creek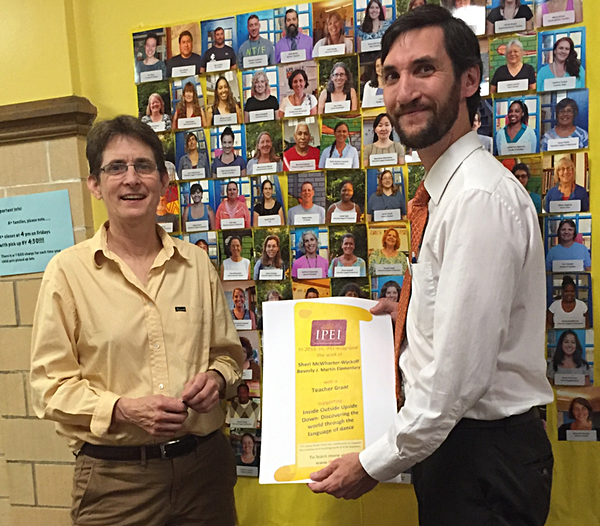 Cayuga Chamber Orchestra program
Susan Eschbach/BJM
Ready-or-Not Tot Project
Marie Sadusky/IHS
Quizbowl National Championship Tournaments
Benjamin Kirk/IHS
Library Makerspace
Maureen Gilroy/Enfield
Going to the Farm
Julie Bakos/Enfield
Soft Skills for Inclusion Success
Kate Lyons/Northeast
Play Math With Me
Nancy Braun and Rachel Nascimento/BJM
Rube Goldberg Machines
Whitney Antczak, Anna Chapman and Jack Sears/Caroline
Sensory Supports Lending Library
Henrike Burton/South Hill
Custom LED Sign Manufacturing
Scott Breigle, Lisa Alexander and Roger Sevilla/IHS
The Doves Present the Quilt Maker's Gift, An Original Play
Mihal Ronen/Fall Creek
Big Beautiful Brains!
Taura McMeekin/Enfield
First Grade Stargazers at Caroline
Denise Beeners/Caroline
Bobcat Chefs
Eric Matthew Carter/Boynton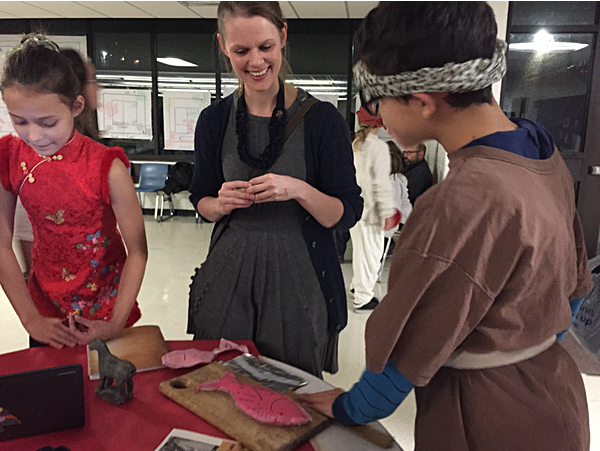 Sensational Tools
Sarah Drucker/BJM
Fostering 21st Century Skills through Maker Time
Tanya Kszystania/Fall Creek
Go Green E-Cart
Rowan Dodge with David Buchner and Bob Walters/DeWitt
Teacher Grants
Our Trouts' Home: Stream Ecosystem
Amy Eckley/South Hill with Camille Doucet, local artist, teacher, and scientific illustrator and Matt Sacco, Cayuga Nature Center educator
Floating Classroom
Marilyn Mayer/Northeast with Floating Classroom and the ASSET (Advanced Secondary Science Education Teaching) Program at Cornell University
v13i18