Around Town | Friday, September 21, 2018 | By Dan Veaner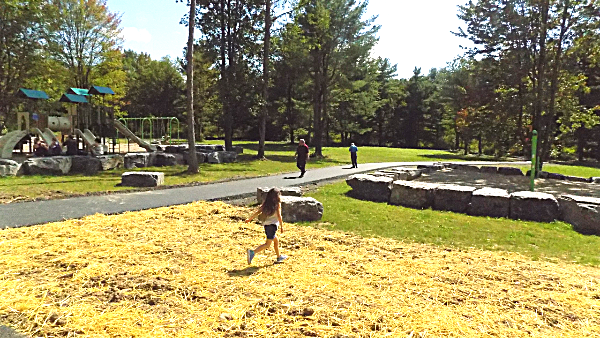 The Mayor and Village Trustees dedicated three village parks Sunday at a gala celebration at Marian Hartill Park, the newest of the parks in the Village of Lansing. The new park got a good workout with plenty of kids using the playgrounds, adults walking paved paths, and, of course, food and speeches. The event also celebrated Ned Hickey Park and the newly renamed Global Village Park. Most of the two hours was a celebration, but of course there were speeches.
"This is an example of local government doing good, and I hope everyone will enjoy it," said Village Trustee Pat O'Rourke. "I can see the children already love it. Marian was a very dear and close friend, so naming this park for her is great. She loved two things: open green spaces, and she loved dogs. From the turnout of dogs today I think she must have called them all here!"