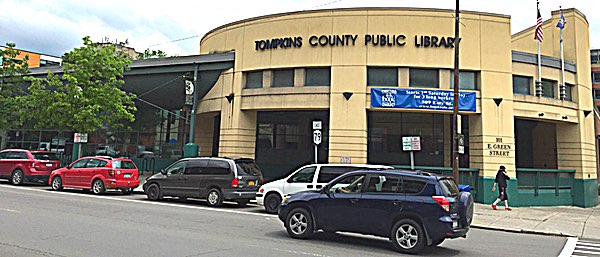 Tompkins County Public Library Director Susan Currie has announced the July 20 launch of phase two of the 21st Century Library Renovation.
Phase two follows the successful February completion of a full public restroom remodel, the replacement of carpet throughout the Library and the creation of additional staff office space, and will include the much-anticipated construction of the 21st Century Digital Lab, featuring a community classroom and makerspace and a teen center.
The Library will remain open throughout the renovation process. No service interruptions are anticipated.
Library renovations have been made possible through public support of the Tompkins County Public Library Foundation's 21st Century Library Campaign, a New York State and Municipalities Program Grant, sponsored by Assemblywoman Barbara Lifton, a New York State Public Library Construction Grant sponsored by the Finger Lakes Library System, and County maintenance funds.
The renovation project is being overseen by Tompkins County Facilities, with design services by QPK Design. Phase Two renovations are being completed by Marchuska Brothers Construction.
A community celebration and open house is expected to be held early this fall.