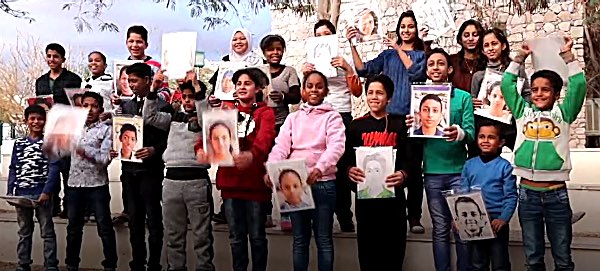 The Fine Arts Booster Group (FABG), an affiliate of IPEI, has awarded $2,720 in grants to 5 Ithaca City School District (ICSD) projects that will reach 579 students. Funded projects include support for Ithaca High's Visual Arts Memory Project; Beverly J. Martin Elementary's "All in a Day" with dancer Lisa Tsetse; Combined District Jazz bands will learn from jazz artist Nick Weiser; Boynton Middle Schools guest artist master tuba player ICSD alum Cristina Dougherty; and Lehman Alternative School's mural project with artist Mary Beth Ihnken. Booster Grants Chairperson Susan Zehnder states, "It's always exciting to see what the teachers propose, and rewarding that we as the Fine Arts Booster Group can support their efforts."
Grant funds are made possible through Fine Arts Booster Group performance booklet ad sales and donations. The boosters produce performance booklet programs for middle and high school concerts and plays, totaling over thirty events each year.
FABG Grants Approved, October 2017
The Memory Project, Carol Spence, Ithaca High School
The Memory Project is a nonprofit organization that invites art teachers and their students to create portraits for youth around the world who have faced substantial challenges, such as neglect, abuse, loss of parents, and extreme poverty.
Jazz Guest Artist, Mike Treat, Dewitt Middle School
Visiting Jazz artist Nick Weiser will work and perform with ICSD Jazz Bands at Ithaca High, Dewitt Middle School and Boynton Middle School.
All in a Day, Priscilla Reyer & Lisa Tsetse, Beverly J. Martin Elementary School
Students will work with guest artist Lisa Tsetse developing their literacy skills through stories, dance and music.
Guest Artist Concert and Recital, Michael Allen, Boynton Middle School
Returning ICSD alum Cristina Dougherty, a nationally known tuba player, will work with students through master classes, and performance.
Mural with Mary Beth Ihnken, Gary Bercow, LACS
Guest artist Mary Beth Ihnken will work with students to design and paint a large mural located at LACS.
v13i44