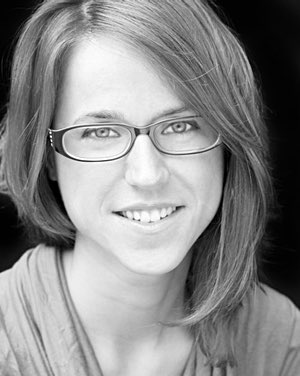 M. Bevin O'Gara, award winning director and associate producer of Boston's Huntington Theatre, has been named the new producing artistic director of Ithaca's Kitchen Theatre Company, effective July 1, 2017.
O'Gara's appointment was unanimously approved by the Kitchen Theatre Company's board of directors on February 2, 2017 after a national search. O'Gara succeeds Rachel Lampert, who has been the artistic director since 1997 and announced her retirement on March 21, 2016.
"We are thrilled to welcome Bevin to the Kitchen and to Ithaca," said Dr. James Morrisey, president of the board of directors. "Her wealth of artistic and production experience made her a stand-out candidate. We have no doubt she will lead the KTC into an exciting new era and solidify its place as a cornerstone of the Finger Lakes artistic community."
"I couldn't be happier to be inheriting this wonderful theater," O'Gara said. "What Rachel Lampert, Stephen Nunley and Lesley Greene have created with their bold, intimate and engaging work for all these years is nothing short of remarkable. I have always thought that theater starts with community and if what I have already seen from the staff and board is even half of what Ithaca has to offer, I am indeed very lucky to be taking the helm of this tremendous, artistic asset. I can't wait to get started."
During her almost two decade career in Boston, O'Gara has overseen numerous productions, workshops and readings. As a director, her production of Tribes won the 2014 Eliott Norton Award for Outstanding Production, an award also bestowed upon her productions of Our Town and Come Back Little Sheba, both directed by MacArthur Genius Award recipient David Cromer.
A champion of local talent, Bevin created significant, new opportunities for Boston artists during her time at the Huntington. Her work with students, dedicated regional actors and local writers garnered her the Louis Roach Award for Outstanding Commitment to the Boston Theatre Community in 2011.
O'Gara has also created opportunities for writers through two new play development programs at the Huntington: the Breaking Ground Festival of New Plays and the Summer Play Workshop. She has played an active role in guiding new plays such as Stephen Karam's Sons of the Prophet, Ronan Noone's The Second Girl, Lydia Diamond's Smart People, and Kirsten Greenidge's Luck of the Irish from page to stage in Boston and nationally.
Bevin worked for two years with Obie Award-winning playwright and director Craig Lucas to develop his play I Was Most Alive With You, which featured several deaf and hard of hearing artists and was performed in both English and American Sign Language. This is the second production Bevin has worked on which was told in dual languages, the first being Love Person by Aditi Brennan Kapil.
Always looking for ways to bridge the gap between a large regional theater and its community, Bevin fostered programs such as the Emerging America Festival and The Shirley Vermont Festival, which enabled collaboration between theater of all sizes in Boston, including SpeakEasy Stage, Company One, American Repertory Theatre, The Gold Dust Orphans, Institute of Contemporary Art, and Actor's Shakespeare Project.
"I have always felt a regional theater is responsible for representing and reflecting the community in which it resides, while also exposing audiences to great works and artists receiving national attention," said O'Gara. "This belief has been central to my work in Boston, and I remain steadfastly committed to this mission. Ithaca is the perfect city for me to continue this important work."
O'Gara will be relocating to Ithaca with her husband, Thomas Dunn, in July.
v13i9