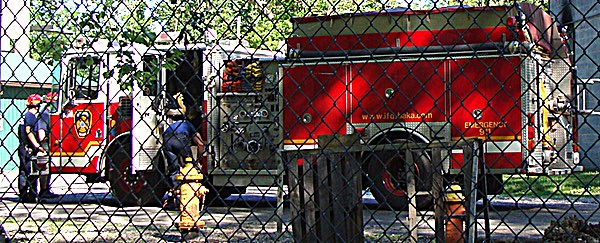 Congressman Tom Reed announced yesterday that the City of Ithaca Fire Department has been awarded an Assistance to Firefighters Grant (AFG) Program operations and safety grant for $22,637, and that the Ithaca Tompkins Regional Airport has been awarded a United States Department of Transportation grant for $870,763.00 for projects to improve and upgrade the facility.
"Our local fire departments must have the funds necessary to operate safely and efficiently I was happy to provide a letter in support of the City of Ithaca Fire Department to encourage FEMA to distribute this important funding," Reed said.
The AFG Program is one component in a coordinated effort to strengthen the Nation's level of preparedness and ability to respond to fire and related hazards. The Department of Homeland Security's Federal Emergency Management Agency (FEMA) administers the grant program.
The airport grant funds will be used for improvements to the terminal building. A previous grant for the airport was announced last month.
"Ensuring that our airports have the resources necessary to operate in an efficient and safe manner is important to those who rely on the facility," Reed said. "This grant to Ithaca Tompkins Regional will be a well-deserved boost to our regional transportation infrastructure."
v13i35