When we were young parents, finding a place to go out to dinner with our children (seven of 'em) was always an issue. First, we were broke as church mice, second, our kids were just beginning to choose their food on their own, and frankly, we didn't want to be embarrassed by their behavior (or lack thereof).
And burger joints got really old, really quickly. The Chinese restaurants were always a treat, so we became first, acquainted with the Asiatic Garden across from the State Theater where kids were welcome and the bill didn't break Mom and Dad.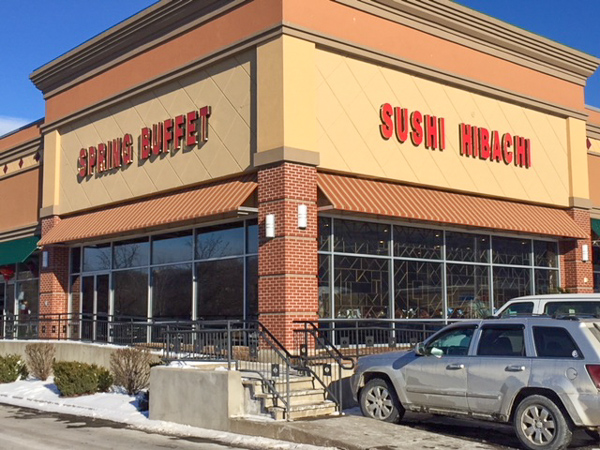 Silly the things you remember. The Chinese restaurant was the first place we could actually let the kids get up and collect their food and dessert.
Chinese restaurants hold a warm spot in my heart for their history in raising my family and for teaching my kinds their 'Restaurant Manners'.
We were delighted to introduce ourselves to the newest buffet restaurant in Ithaca, the
Spring Buffet
, across the parking lot from Lowes and WalMart. It's nicely decorated and warm with two good sized dining areas and six, SIX buffet tables.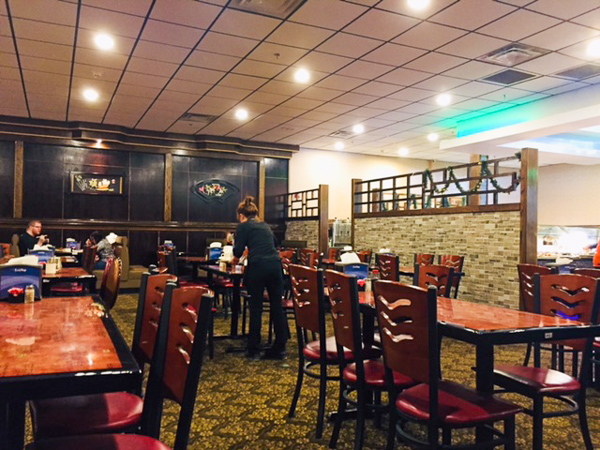 The fare is not exclusively Chinese or Sushi, but includes American favorites like pizza, chicken wings, Mac and Cheese and more, diverse enough for the fussiest of youngsters.
My lunch was a mix of the best spicy seafood I've had, General T'Sao's chicken, mushrooms (worthy of seconds), Dim Sum and boneless ribs. Paired with a pot of hot tea, this was a meal worthy of report. I tried some things out of my comfort zone – a Chinese version of a Cheese Steak Sandwich (a bit greasy), crispy chicken wings (not Colonel Sanders but acceptable) and Bourbon Chicken. Well they CALL it Bourbon, but there was definitely no kick to it… Edible and tasty, but not 5 star – but it's not supposed to be.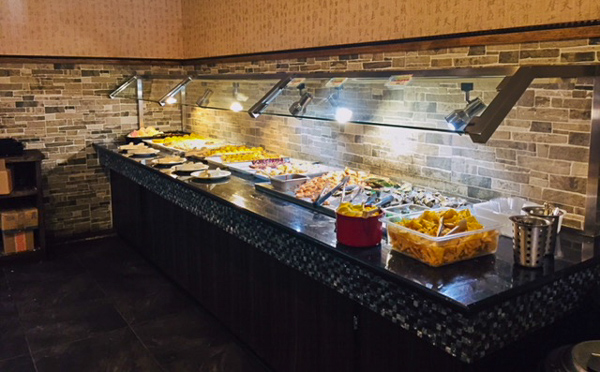 The restaurant is finished with dark, warm wood and is quiet enough to have a comfortable conversation. The wait staff was attentive but unobtrusive, and the cost was great – two large, filling lunches for less than $20, and that includes the tip. Definitely a better value than the burger places, though not an exciting trip for the pallet.
Good, basic Chinese for a good basic price in a friendly, warm and quiet environment. We'll be back, with or without grandkids. It's worth the visit and well within reach.
---
'Within Reach' highlights the food, wine and fun of places 'within Reach' of Lansing NY. Of course, your reach extends exactly as far as you want it to. I am
Monroe Payne, Uncle Monte
to some. Come with me as I visit, taste and play in our own back yard, the beautiful Finger Lakes of Central New York.

v14i1