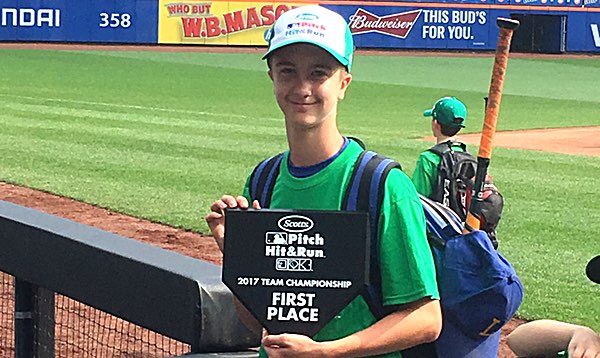 Zackary Sperger won the State Championship on Sunday, June 18 at Citi Field in Flushing Queens NYC. He actually won the Tri-State Championship as New York, New Jersey and Connecticut were all included.
His score will now be compared with the rest of the United States with the top three scorers heading to the All-Star game in Miami FL in July.
The Run portion consisted of a timed run from second base to home plate at Citi Field (180 feet). The Pitch portion consisted of six pitches from 45 feet at a 17" by 30" target. The Hit portion consisted of three swings off a tee from home plate with a tape measure stretching from home plate straight into center field. Points are deducted depending how wide from the tape measure you hit . Distance is measured from where the ball lands on the fly.
After winning at Citi Field, Zack's score was tabulated against the 30 highest scores from the United States and Canada, with the top three moving on to the all star game in Miami.
Alas, he did not make the final top three.
v13i25