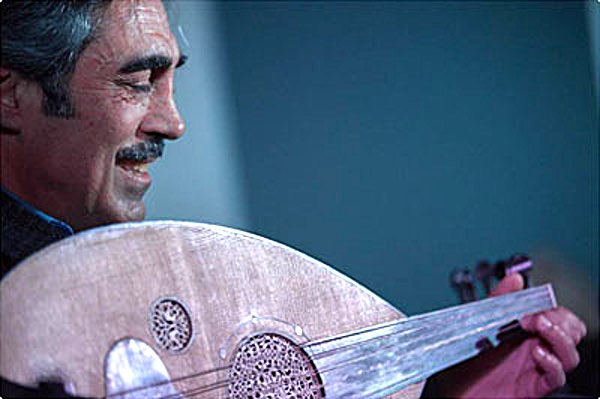 Simon Shaheen brings to life the Arab music of Al-Andalus and blends it with the ubiquitous art of flamenco in his newest production 'Zafir,' a program of instrumental and vocal music and dance. This program does not pretend to recreate the music of a bygone era, but rather to renew a relationship that began more than a thousand years ago. It reveals the commonalities of a music born in cultural centers of Iraq and Syria, blew like a zephyr (zafir, in Arabic) across the waters of the Mediterranean to Al-Andalus, blended with elements of Spanish music, and was brought back across the sea to North Africa where it flourished in the cities of Morocco, Algeria, and Tunisia.
This group of performers includes a core of musicians steeped in the art of Arab music led by virtuoso performer and composer, Simon Shaheen. The group, Qantara, is joined by the internationally acclaimed Moroccan singer, Nidal Ibourk; flamenco vocalist/guitarist/pianist, Juan Pérez Rodríguez; and Auxi Fernandez, a fiery dancer who complements the music with her sinuous arm movements and explosive footwork. Qantara, whose name means arch in Arabic, brings to life Shaheen's vision for the unbridled fusion of Arab, jazz, Western classical, and Latin American music; a perfect alchemy for music to transcend the boundaries of genre and geography.
Simon Shaheen is one of the most significant Arab musicians, performers, and composers of his generation. His work incorporates and reflects a legacy of Arabic music, while it forges ahead to new frontiers, embracing many different styles in the process. He brings his latest project 'Zafir' to Bailey Hall at 8 p.m. on Friday, March 10 as a part of the Cornell Concert Series.
v13i7