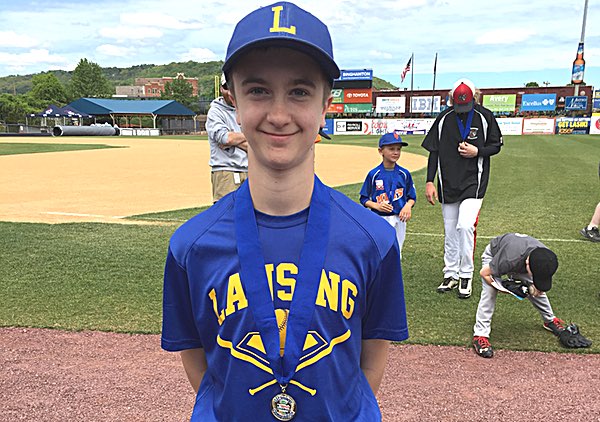 Zackary Sperger, a 12 year old sixth grader at Lansing Middle School, has earned the privilege of competing in the Championship Round of the National Pitch, Hit and Run competition to be held at Citi Field in New York City on June 18.
Zackary had to qualify for this distinction by first winning at the local level in Dryden on May 12 and then winning again at the sectionals in Binghamton on May 20.
Zackary was one of the top three scorers in the State and if he should prevail at Citi Field (New York Mets stadium), his score will be tabulated against all others across the country, with the highest score moving on to the National Finals to be held at the All-Star game in Miami Florida in July.
v13i24