By now you probably know about the Floating Classroom. That's the boat on Cayuga Lake that takes people, including thousands of local students, on Cayuga Lake for hands-on learning, lake monitoring, and science experiments. What you may not know is that last year the organization purchased its own boat and began offering a variety of lake tours and charters that support their educational mission. And it has a new name that encompasses both the educational and tourism sides:
Discover Cayuga Lake
.
"Everything is new this year," says Program Director Bill Foster. "We've been doing the Floating Classroom since 2003. It grew over time, but we were always chartering a privately owned boat. Over the last few years it became evident we really needed to have control over our own boat, so we stretched out last year and looked for a boat. We found this one. We had a donor step up and provide a bridge loan. Now we have this boat and we introduced a public tour program. The whole idea is to pull in revenue for the education and access mission."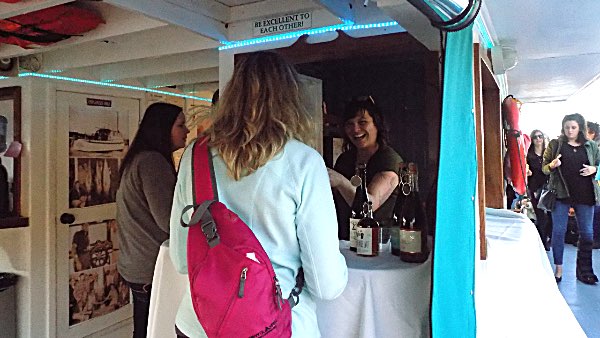 Cruises are variously themed. A local cider cruise took a tour from Treman Marina, behind the Hangar Theatre, about six miles to Lansing's Myers Park, and back. Hot cider was served, a welcome addition to the normal fare on what turned out to be a clear, but chilly night. Popular cruises include a Salsa at Sunset dancing cruise, offered once a month, Rainbow cruises, narrated Eco-cruises, DJ cruises, and this fall Halloween and fall foliage tours will be offered.
"We've been doing the salsa cruises," says Foster. "We've done a series of DJ cruises to bring out the hospitality industry that has Monday night off, and some of the younger people. We're doing rainbow cruises. We set out to serve communities that need more access to the lake. It came to our attention that the LGBTQ community needs more opportunities to get together and do things on the lake."
Two weeks ago they offered lake-homeowners a cruise.
"It was to say thank you for putting up with us," says Foster. "Here's who we are, and what we're about, and we'd like to share some stories. Their feedback has been surprisingly good. I thought there would be some people who'd say 'We really didn't need another tour boat. You make too much noise.' But everybody, to a person, is really glad we're here. That was a really nice surprise."
Three Lansing Landmarks:
The boat is the MV Teal, a 63 foot vessel that was a tour boat on the Jersey Shore for many years. After purchasing the Teal education programs were quickly relaunched. By the end of the year program officials estimate they will have hosted 1,300 students from schools all over the Cayuga Lake watershed from as far as Binghamton, plus around 2,500 tourists on lake cruises. The Teal is currently the largest boat on Cayuga Lake.
"We bought it at New York Harbor at Jersey City last fall, and we brought it up through the Hudson River and the Erie Canal, one year ago," Foster says. "Right now our capacity is about 60 people. Technically we could fit 89 people on it, but that would be kind of crowded. It's rated for 89 people with the upper deck, but the upper deck's out of service right now until we put a second staircase up there. We're hoping to install a second staircase this winter to open up the upper deck. That will be a big deal."
While a cadre of volunteers is being cultivated, the Teal is a commercially licensed vessel that must be inspected by the Coast Guard. During the season there are about 10 paid employees, and four during the cold months.
The Teal has quite a bit of storage space, some of which is used for the Floating Classroom scientific equipment while it is being used for lake tours. Future plans include adding displays incorporating some of the scientific equipment and featuring projects done on the Teal.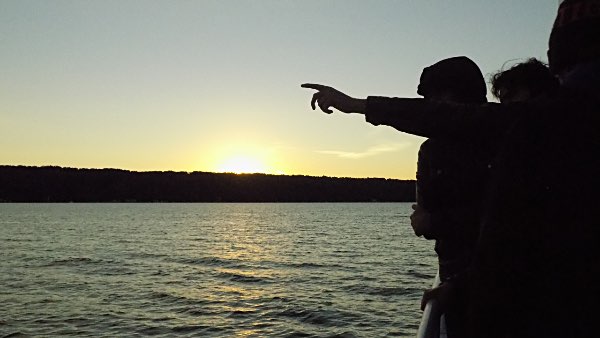 Now that Discover Cayuga Lake owns its own boat the organization has more flexibility to schedule additional events and lake experiences. Foster says he is collecting stories about the lake to help create a buy-in for people who live here. He says he wants to partner with museums like PRI and Sciencenter and other local museums to bring more programs onto the boat.
Foster grew up in the Village of Lansing. His mother was an Ithaca school teacher who taught environmental science and nature education.
"She drummed it into me. I grew up with Anna Botsford Comstock's books in the house... the girl scout camp (on Cayuga Lake, which can bee seen from the Teal) is named after her."
He worked for the US Environmental Protection Agency (EPA) for several years, but felt he wasn't making much of an impact. Rather than fixing environmental problems he wanted to prevent them.
"When I was with the EPA I did a bit of grant management," he says. "I was working in Philadelphia, so we funded projects in states all up and down the mid-Atlantic. We funded a lot of environmental education projects. People would come in and talk to me about the great work they were doing with our money. But I got to sit behind a desk and read about it. "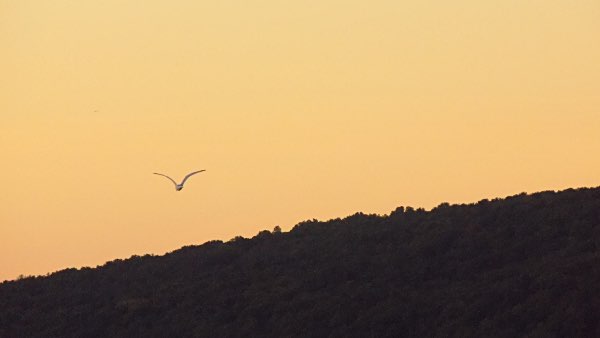 He moved back to Ithaca and fell in with local environmentalists who wanted to establish an educational lake experience.
"Some people approached the Cayuga Lake Watershed Network and the Intermunicipal organizations," he recalls. "They said 'we're going to bring a boat on the lake to do education. Everybody kind of looked at each other and said 'That seems really complicated.' I thought that was a great idea. From that point on I was on board."
A decade and a half later the Floating Classroom has impacted thousands of people, and with the purchase of the Teal Foster is looking for ways to increase public buy-in to the lake that he says will inspire residents to protect it.
"Find a way, whether it's a community cruise or whatever to see what we're all about, and think about how we can serve your interests," he says. "And help us put solar panels on the boat this winter. We still have work to do. I hope in five years 20% of this community feels like they've got a stake in this boat. Not just money, but having buy-in -- whether it's you on the boat, connections, art work... I want to have art work n the boat that represent everybody in the community."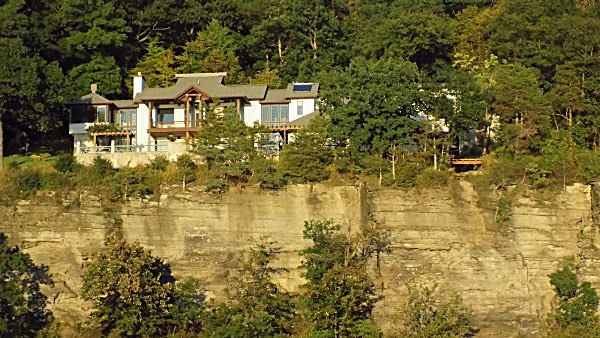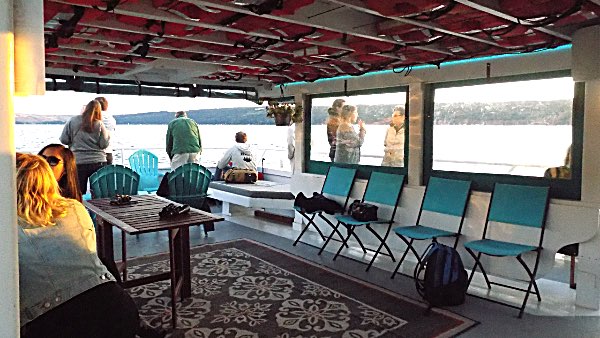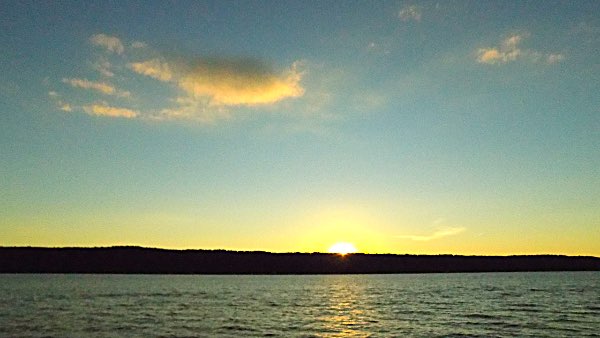 v14i38