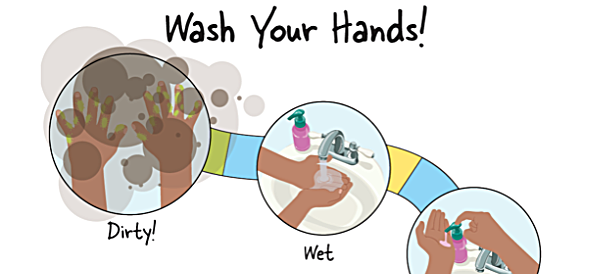 The Ithaca Rotary Club has created a series of posters promoting handwashing and distributed them to local schools to mark Global Handwashing Day, October 15.
"The concept of handwashing and proper hygiene is at the forefront of the whole pandemic awareness, along with social distancing and wearing masks," said Geoff Dunn, president of the Rotary Club. "This year, we sought to more widely distribute posters in the schools."
The Rotary Club began work on the Global Handwashing project in 2010 when club member Joe Cassaniti printed and distributed 12,000 bookmarks that encouraged handwashing to local schools, libraries and businesses. Another Rotary member, Heidi Goldstein, visited more than 50 schools in the Southern Tier to do handwashing activities and handed out bars of soap to the children.
When the coronavirus pandemic emerged last spring, the Rotary Club developed and distributed pamphlets promoting proper handwashing to high-risk groups in Tompkins County in a partnership with Foodnet Meals on Wheels.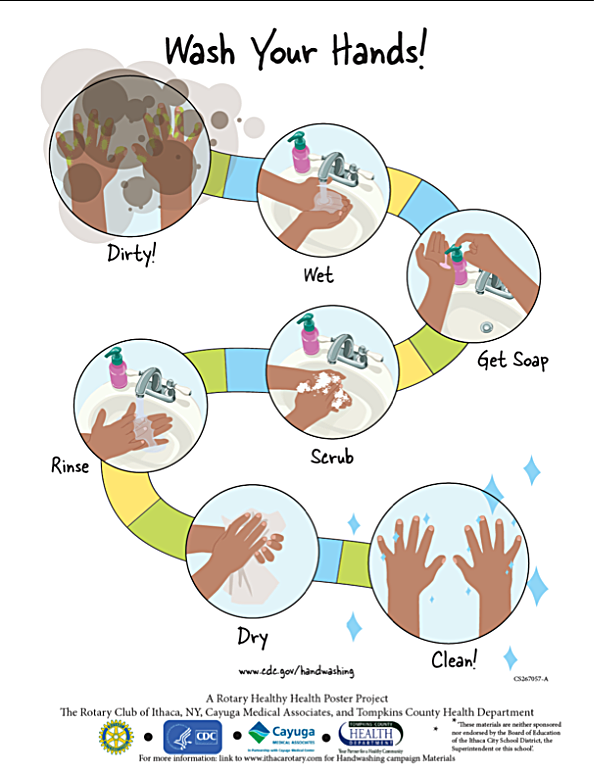 The poster project was funded by donations from Cassaniti and several other Ithaca Rotarians. The posters were delivered to all schools in the Ithaca City School District, and Cassaniti said schools in the region can download the posters from the Ithaca Rotary website.
The project was also endorsed by Cayuga Medical Center and the Tompkins County Public Health Department.
Global Handwashing Day began in 1908 and is sponsored by a coalition of international stakeholders who have worked to promote handwashing with soap and recognize hand hygiene as a pillar of international development and public health.
v16i41