Arts and Entertainment | Friday, April 12, 2019 | By Lesley Greene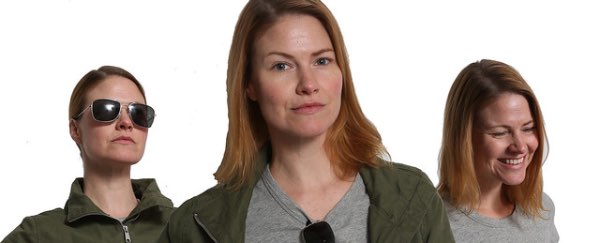 Next up at the Kitchen Theatre Company is Grounded by George Brant, a story that examines family, technology, war, and moral responsibility from a uniquely feminine perspective. Performances of Grounded begin at the Kitchen Theatre Company in the Percy Browning Performance Space on April 21st and run through May 5th. Opening night is Thursday, April 25th.
An unexpected pregnancy ends an ace fighter pilot's career in the sky. Reassigned to operate military drones from a windowless trailer outside Las Vegas, she hunts terrorists by day and returns to her family each night. As the pressure to track a high-profile target mounts, the boundaries begin to blur between the desert in which she lives and the one she patrols half a world away.