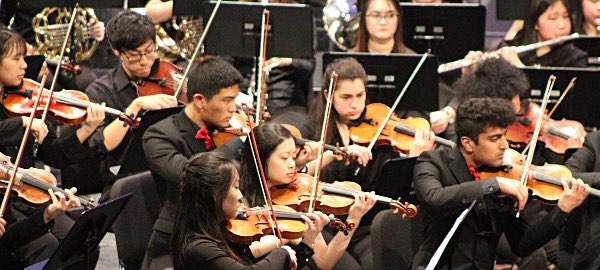 To celebrate the bicentennial of Clara Schumann's birth, the conference "Performing Clara Schumann: Keyboard Legacies and Feminine Identities in the Long Romantic Tradition," November 16-17, 2019, will present a variety of interpretive frameworks for understanding the historical, cultural, and technological contexts surrounding the virtuosa's life and work. Conference events range from individual paper presentations, to lecture-recitals, to hands-on workshops, and will explore the feminist outlook surrounding the various keyboard networks of Clara Schumann's world and those inspired by her in subsequent times. In addition, this event not only celebrates the composer's historic achievements, but also rethinks her profound imprint on Romantic, post- (and ultra-) "Romantic" art culture.
Among invited guests is keynote speaker Natasha Loges (Royal College of Music), Julie Pedneault-Deslauriers (University of Ottawa), Styra Avins, and R. Larry Todd (Duke). Saturday conference events will be held in Barnes Hall, culminating in a concert at 8:00 pm which features performances from pianist David Keep (Eastman) and violinist Soo-Yeon Kim, pianists Junghwa Lee, Theodora Serbanescu-Martin, and Richard Valitutto, as well as other students and faculty from the Cornell Music Department. Repertoire will include Clara Schumann's Souvenir de Vienne, Op. 9; Lieder, Op. 13; 4 flüchtige Stücke, Op. 15; Romances, Op. 11; Romances, Op. 21; Scherzo in C Minor, Op. 14; Nocturne, Op. 6; Liszt-C. & R. Schumann song transcriptions; and Brahms' Violin Sonata, Op. 78. The Sunday events, including an improvisation workshop led by Professor Roger Moseley, will be held both at Barnes Hall and at 726 University Ave, the hub of Cornell's new Center for Historical Keyboards. A complete schedule of the presentations will be available online at music.cornell.edu
This event is jointly sponsored by the Cornell Center for Historical Keyboards, the Department of Music, the Cornell Council for the Arts, the Institute for German Cultural Studies (IGCS), and the Department of German Studies.
Additional concerts Nov. 17-18 include:
Sunday, November 17
The Cornell Symphony Orchestra, conducted by Katherine Kilburn, performs a concert featuring Emily Cooley's Argo, and Johannes Brahms' Symphony No. 4 in E Minor. Philadelphia-based composer Cooley holds degrees from Yale University, the University of Southern California's Thornton School of Music, and the Curtis Institute of Music. Cooley's orchestral music has been performed by the Nashville, Cincinnati, Minnesota, Louisville, Milwaukee, Berkeley, Sioux City, and Eastern Connecticut symphony orchestras; the Cabrillo Festival Orchestra; and numerous university and conservatory orchestras. Inspired by the voyage of the ship Argo from the mythology of Jason and the Argonauts, Argo is a meditation on change. The Argonauts gradually replaced every part of their ship, the Argo, creating an entirely new ship, still named Argo, leading to the question of whether something can remain the same when all its parts are replaced.
3:00 pm
Bailey Hall
Monday, November 18
Voice studio recital with students of Tamara Acosta, Anna Coogan, Lucy Fitz Gibbon, Gary Moulsdale, Patrice Pastore, and Steven Stull.
8:00 pm
Barnes Hall
v15i42