Business | Friday, October 18, 2019 | By Dan Veaner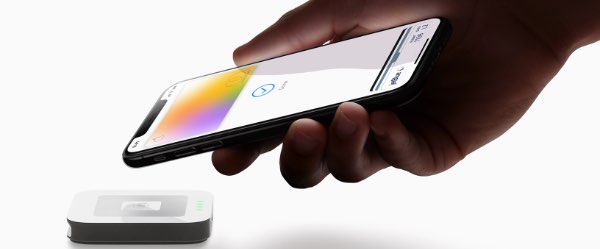 Apple likes to think of itself as a re-imaginer. The most recent paradigm changing product, the Apple Card, was introduced in August. While there is a physical credit card, the Apple Card is mainly a virtual card, and while it can be used in traditional ways, it offers new ways to pay for things and manage your credit card account... if you have an iPhone with fingerprint or face recognition. Like most people, I suppose, I have more credit cards than I really want to have, but curiosity got the better of me, so I decided to see what this newfangled credit card is all about.
To apply, open the Wallet app, and click on the plus sign (+) to add a card to your wallet. Apple Card is a choice. Tap that. Click the Continue button. Most of your information is pre-filled from your AppleID. A screen shows what your credit limit will be, APR and fees. Click Accept Apple Card. There is a slight delay while your application is considered by the issuing bank (Goldman Sachs) and (one hopes) you see that you have been approved. You can immediately begin using your Apple Card, assuming it was approved, of course.