Business | Friday, October 23, 2020 | By Margaret Frank, IAED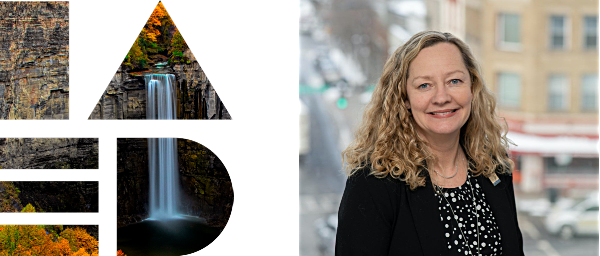 Since 1964, Tompkins County Area Development (TCAD) has employed innovative approaches to strengthen our local economy and remain relevant to its community, customers, and stakeholders. The new name, Ithaca Area Economic Development (IAED), and new logo will help support these ongoing efforts as well as enhance the organization's commitment to its mission and values. This new brand will not only help grow and expand existing business, but also attract new industry to the county.
"We recognized that changing our name was a decision not to be made lightly. With the input of numerous stakeholders, we carefully considered the benefits and drawbacks of a rebrand for both the organization and those we support, before moving forward," said Heather McDaniel, President, Ithaca Area Economic Development.