Every month, the Finger Lakes section of the Professional Photographers of NYS meets at
Abigail's Restaurant
for our monthly gathering. Besides it being a great meeting facility, we have dinner there when the business of the day is completed.
Located on Rts 5 and 20 in Waterloo, just West of Seneca Falls, Abigail's is an enjoyable restaurant that serves more than food and drink. Of course, they have a full menu of tasty treats from Salmon and Chicken to veal or Eggplant Parmigiana, but their real claim to fame is their wings.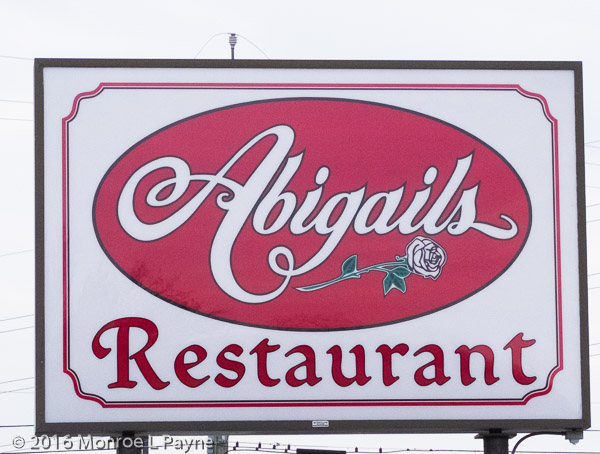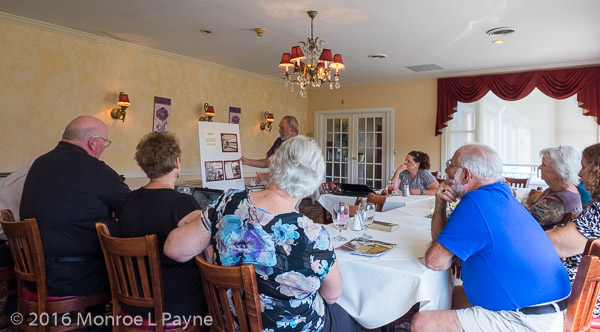 Chef Columbus 'Marshall' Grady, otherwise known as 'The Wing King', has created over 100 different sauces for wings, and his Bleu Bayou Chicken wings were voted 'The Best Buffalo Wing' by a team of wing enthusiasts in 2007. His nearly 30 years with Abigail's assures consistent high quality of not only the wings, but all the other tasty offerings on the menu.
John Bean, the Sauté cook is responsible for the delightful salmon creations, and has been with Abigail's for 12 years. Owned and operated by the 3'rd and 4'th generation of restraunteurs – over 30 years – they know what makes for a great experience in dining.
Whether you go for the Sea Scallops Provencal, or my favorite light meal, the Cranberry Chicken Salad, you will be pleased by the artistic presentation as well as the uncommonly good taste. Entrees range from $10 to $32, with the burger platters being nearer the $10 range.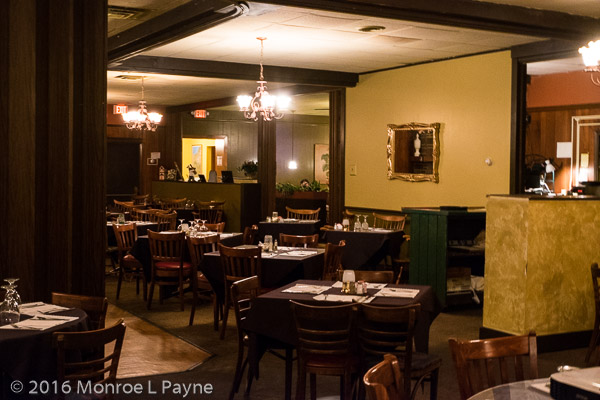 There is a spacious room in the back where private parties and meetings can be held away from the noise and bustle of the main dining room. Attentive staff cater to your needs with a smile. In the summer time, the rear deck overlooking the beautiful Seneca-Cayuga canal is available for a very pleasant outdoor dining experience. Both the meeting room and deck are at the rear of the building, shielding their patrons from the noise of the main road.
In all, Abigail's provides consistently great food, friendly and attentive staff and a gentle, casual ambiance with prices that won't hurt the pocket book. For more information, give them a call at (315) 539-9300.
Abigail's is located at 1978 US 20, Waterloo, NY 13165 – just across the border from Seneca Falls. And it's within reach too!
---
'Within Reach' highlights the food, wine and fun of places 'within Reach' of Lansing NY. Of course, your reach extends exactly as far as you want it to. I am
Monroe Payne, Uncle Monte
to some. Come with me as I visit, taste and play in our own back yard, the beautiful Finger Lakes of Central New York.
v13i1