Life throws you knuckle balls every now & then. Wednesday, we thought we'd take our daughter out to lunch on her 26'th birthday to someplace we'd never been before. Something special.
And then, while we were sitting in the restaurant, she became ill. No, this isn't about her getting sick – it's about how beautifully we were treated by Gus, who immediately changed our order 'to go'. I have the impression of him as a supremely kind man.
When we first sat down, he brought us our bread and dipping oil. The bread was still hot with a perfectly crunchy crust – and the oil was seasoned with the most tasty combinations of herbs I've ever had. I could have happily made a meal of just the bread and the oil.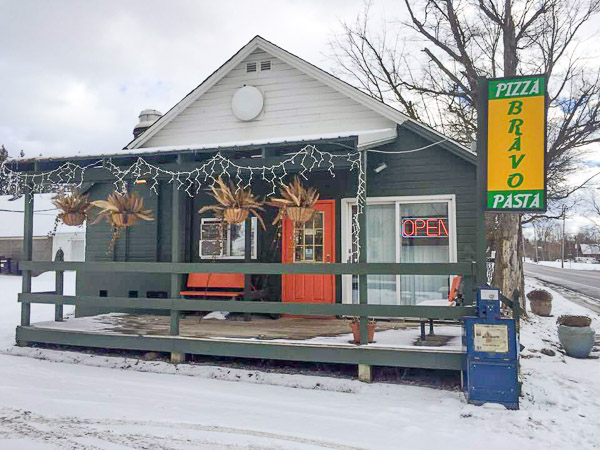 It was shortly after this that our orders were changed 'to go', and we bid a reluctant retreat. Parents never stop being Mom and Dad no matter how old they get.
After we dropped her off at her home, I remarked how much I wished it was summer so we could enjoy our meals down at Myers park – then a gust of wind and blowing snow brought us back to a firm reality.
The car was steadily filling with the aromas leaking from the 'to go' bag. I don't think the ride home from Lansing could have been any longer, as both of us were getting hungrier by the moment. At home, we opened the bag and found our meals well packed, still quite warm because of the foil lining of the boxes. The Marinated Grilled Chicken sandwich was beyond expectation. The chicken was sliced thin, and had been swimming in a Greek marinade since last night. Napkins are required – the flavors of the grilled tomatoes and onions with the Mozzarella perfectly matched the marinade. I wish I had the onion rings when they were first out of the fryer. They may be as good as the Fargo's, which are, to date, the best I've ever had. But this wasn't a fair comparison.
Janet had the Rolled Chicken Souvlaki, also still quite warm. We think the chicken came out of the same pool of marinade. Exquisite.
Bravo appears to be a one man operation – at least the only person I saw was Gus. He was preparing a quantity of pizzas and meals to go as well as taking care of us. Service is not blinding fast, but is well worth the wait. Everything is made fresh – the pita, the rolls, seafood comes right from the ocean. No frozen food to be found there at all.
Kind and soft spoken, he treasures everyone. It's obvious in every motion and every word.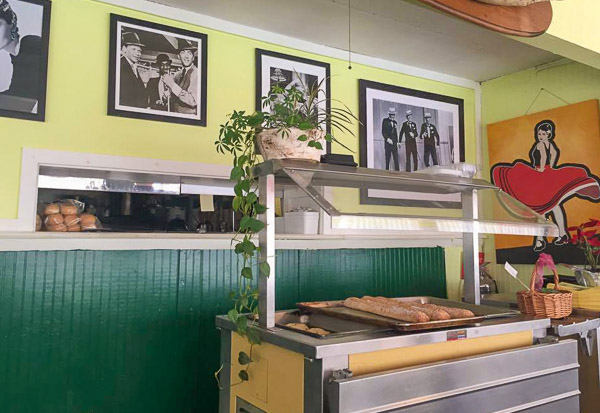 Bravo is the offspring from the A-1 Pizzeria Restaurant in Dryden with an Italian and Greek flair. Housed in an unassuming building near the four corners in Freeville, I would have driven right by if I hadn't been actively looking for it. No frills interior, no fancy airs or peacock feathers; this is a place for family, conversation and to be completely at ease while being served superb fare.
So many gems in our lives are missed because our heads are down – so wrapped up in our troubles and timelines we never look up to notice the great stuff all around us. Look up when you're passing
Bravo
, stop in and prepare for a treat at 17 Railroad St in Freeville, NY. Call 607-347-5553.
You'll be happy you stopped, and it's very easily within reach!
---
'Within Reach' highlights the food, wine and fun of places 'within Reach' of Lansing NY. Of course, your reach extends exactly as far as you want it to. I am
Monroe Payne, Uncle Monte
to some. Come with me as I visit, taste and play in our own back yard, the beautiful Finger Lakes of Central New York.
v13i5