We live in such a delightful region that picking just one destination is not satisfactory. Consider a day trip around Cayuga Lake this spring or summer.
Start with King Ferry Winery just up Rt 34B and a left turn on to Atwater Rd. The home of
Treleaven Wines
, King Ferry Winery features a series of Chardonnay wines to match any pallet. I'm not a Chardonnay drinker – I don't care for the 'oakiness' that most of the varietals have, but there were a couple of those wines that followed me home. They create a lovely selection of other wines as well including my favorite, their Cabernet Franc Reserve.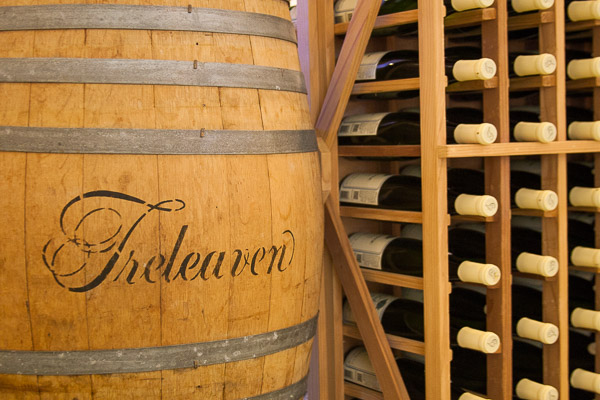 Lunch at
the Fargo
followed by
Bet the Farm Winery
. I've told you about the Fargo with its magnificent burgers and the best onion rings in the Finger Lakes – in my humble opinion.
Across Rt 90 from the Fargo is the 'Bet the Farm' winery store front, filled with amusing décor and excellent tasting wines. That, coupled with some of the friendliest people in the wine business makes this shop a winner. Try the Cayuga White on a hot summer day with cheese curds.
A bit of whimsy at Montezuma,
Montezuma winery
centers its experience on fun – sometimes irreverent – in both its tastings and the variety of gifts for sale. This is the place for interesting wines you might not consider, like their Cranberry Bog wine. Lovely tartness.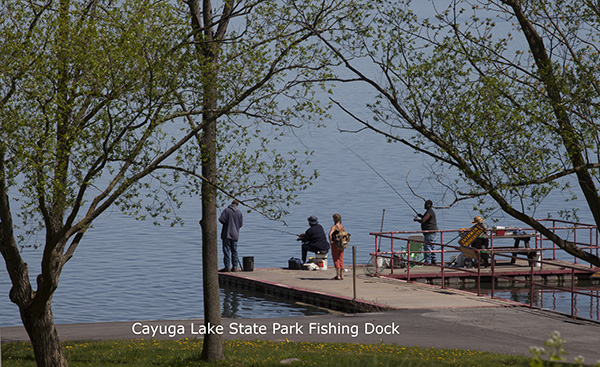 Now is the time to let the kids romp at Cayuga Lake State Park. The Park is home to the only sand beach on Cayuga Lake. A fishing dock, ample picnic areas and take note of the large campground for your next trip around the lake. I love the smell of campfires… If you visit the parks, consider a season pass, '
The Empire Passport
' which will let you in any of the parks statewide.
Traveling toward Ithaca, don't miss Buttonwood Grove Winery – it's not just for weddings… There is a fishing pond, hiking trails, cabins, and of course, the wine. This is a place with personality unlike any of the others I've visited around Cayuga. Owners since 2014 Dave and Melissa Pittard have added their personal touches to what was already a well-established winery.
You have many choices for dinner. Taughannock Farms, under new management, is upscale and classy, the Glenwood Pines is very casual and laid back and the Boatyard Restaurant is one of Ithaca's favorites, right in the middle between casual and upscale.
Then return home to enjoy the tasty results of your shopping!
Of course, the great part is that all these places are well within reach.
---
'Within Reach' highlights the food, wine and fun of places 'within Reach' of Lansing NY. Of course, your reach extends exactly as far as you want it to. I am
Monroe Payne, Uncle Monte
to some. Come with me as I visit, taste and play in our own back yard, the beautiful Finger Lakes of Central New York.

v13i16