40 years. Time flies. Next weekend will be the 40'th Ithaca Festival and it's shaping up to be a great time for everyone. This year's theme is "Celebrating like it's our First!"
My oldest daughter was a teenager in the festival's younger years, and badgering me about getting her learner's permit. My response was "You can get your permit when pigs fly." That was the year that the Ithaca Festival had a flying pig as it's icon.
Undone again. I don't think I've used that phrase since…
But on to the good stuff – the fun to be had.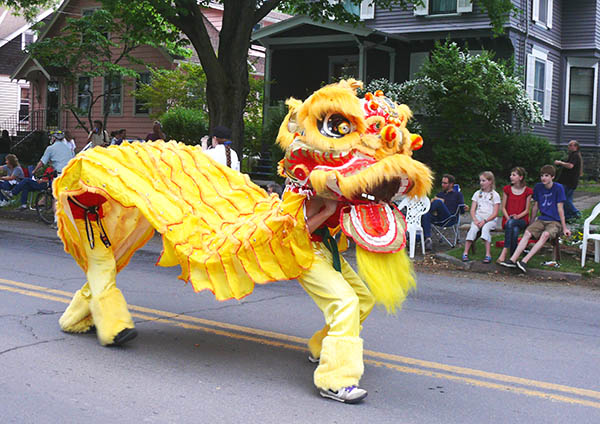 The parade is being held this Friday evening and is fun to see, and fun to be in. Over a hundred community groups are participating this year. Costumes, colors, music, demonstrations are all a part of this celebration of all things Ithaca and surroundings. The only problem with being IN the parade is not being able to WATCH the parade. This year, lawn chairs in hand, we'll enjoy it end to end.
On the commons and Cayuga St, there will be vendors galore. I didn't count them, but there appear to be over a hundred craft vendors, still more food vendors and local organization's information booths to see and learn from. You can't come to the festival and NOT learn anything. I was going to say "Can't be done…" but there are those who would make it a challenge. Such is Ithaca.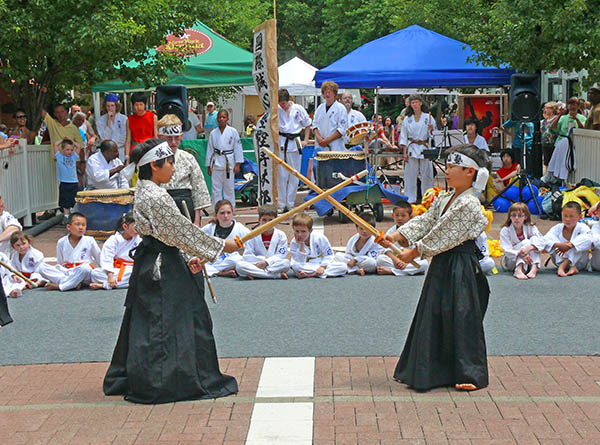 Where the organizers have excelled is scheduling the entertainment. Six different venues from GIAC to the Ithaca Underground offer music, of course, but much more. Jugglers, comedians, belly dancers, poetry, puppetry and the CSMA Recorder Ensemble are all on the bill. There's even a sing-along in DeWitt Park on Sunday.
Get out your good walking shoes. You'll need them. Parking near the commons can be a challenge but not impossible. There is so much to see, learn, eat and experience that those new sneakers will get a workout! Lots of
information including the incredible performance schedule
is on line.
If you see any of the volunteers and organizers, thank them for their part in celebrating all things Ithaca.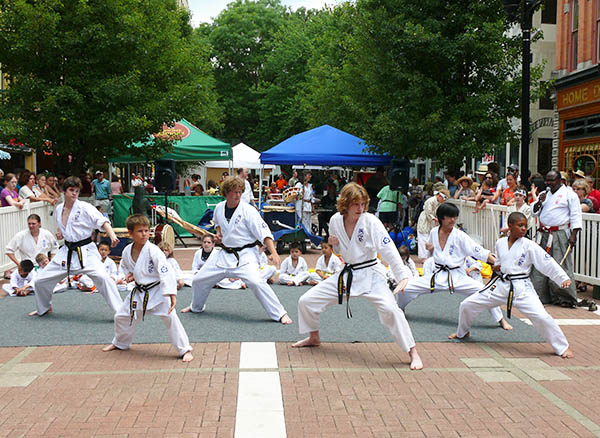 The best part is, of course, it's within reach. Well within reach.
Footnote – because I've always been working cameraless at the Ithaca Festival, I need to credit Emily Richards and Abbie Smith for the photos. Thank you both!
---
'Within Reach' highlights the food, wine and fun of places 'within Reach' of Lansing NY. Of course, your reach extends exactly as far as you want it to. I am
Monroe Payne, Uncle Monte
to some. Come with me as I visit, taste and play in our own back yard, the beautiful Finger Lakes of Central New York.

v13i22