South Hill behind John Thomas Steak House
Beautiful, picturesque
Staff whose only goal is that your event run perfectly
Able to roll with Ithaca weather

Back in Ithaca's pre-history – when I was 8 or 9 years old, I would occasionally go to my friend E.J. Miller's house to play. It was a big sprawling farmhouse on a 60 or so acre farm on Danby Rd, past Ithaca College. EJ was a good friend, and it was always a welcome special time with lots of good vibrations and memories.
That big beautiful farm house is now John Thomas Steak House, retaining all the rustic charm of the original – but it smells a lot better.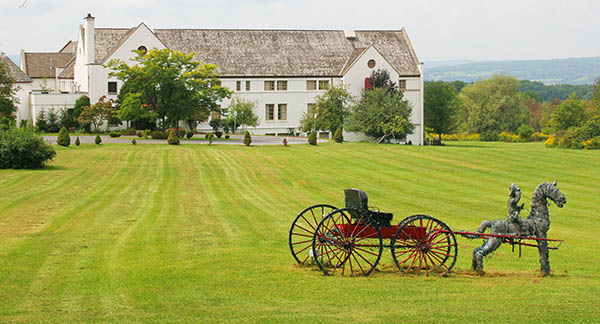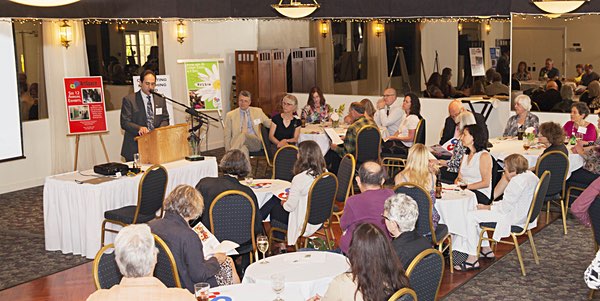 To the rear of that house is Ithaca's most inviting spa and resort, La Tourelle. The pair of establishments personify the phrase 'Where Good Life meets Good Food', but the food is more in the 'great' category. My experience with La Tourelle involves weddings and corporate events, though the spa and resort are definitely on my to-do list to experience. The hotel is "up to date", but the rooms (where the wedding parties prepare) have a rustic charm with rich wood and wall coverings, comfortable furniture and a friendly, warm feeling.
Where La Tourelle shines is in its owners and staff, who treat everyone like "friends we haven't met yet". The personal service and their desire to make every event the best possible sets them apart from others I have experienced. In one case, a wedding was completely set up outdoors and had to be moved indoors to the lobby because of the weather. Within minutes, the lobby was transformed into the wedding venue and the bride made her entrance down the elegant stairway…
The Wiggins family has been providing exceptional hospitality in Ithaca for many years, and La Tourelle shows the family touch, while being event and corporate friendly. As a member of the Community Arts Partnership, I attended our annual celebrations there and were welcomed like family - yet treated like honored guests.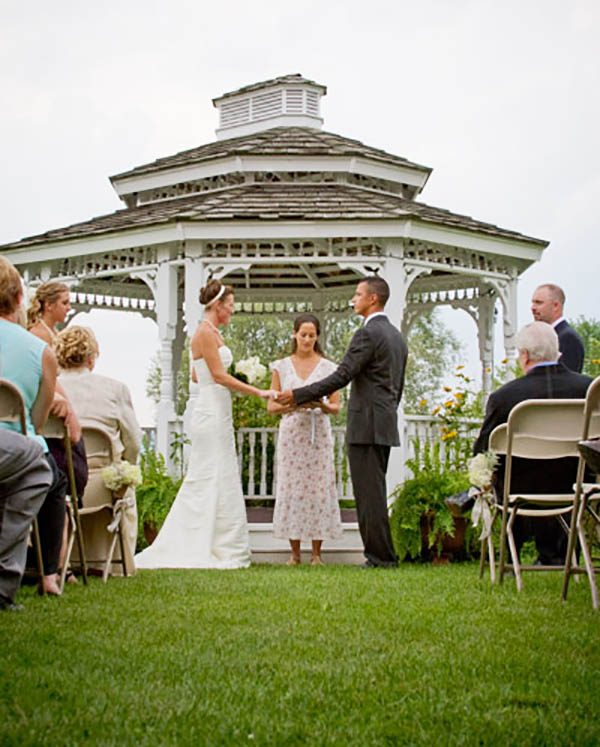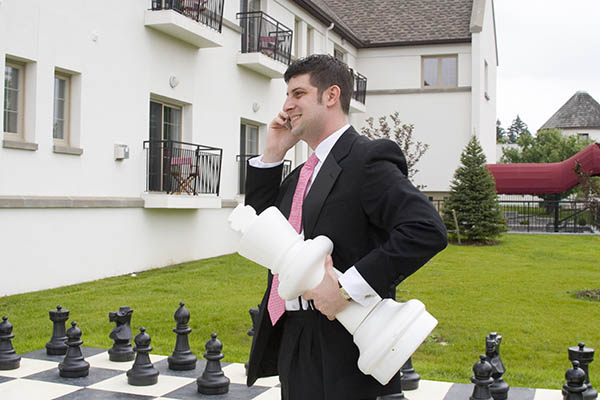 The substantial shelter makes outdoor dining and meeting a delight on a beautiful summer evening. Their sculptured grounds, reflecting pool, human sized chess board and miles of quiet trails allow for celebrations, conversations, quiet times of introspection and o sense of peace that no other area resort can match.
No, I didn't get paid for this. I am just simply impressed with the Wiggins family and La Tourelle. Besides, it's within reach. Contact La Tourelle to see if it should be the venue for your next meeting, celebration or perhaps your daughter's wedding. In every case, you are sure to be delighted. For more information, visit latourelle.com, and make a date!
---
'Within Reach' highlights the food, wine and fun of places 'within Reach' of Lansing NY. Of course, your reach extends exactly as far as you want it to. I am
Monroe Payne, Uncle Monte
to some. Come with me as I visit, taste and play in our own back yard, the beautiful Finger Lakes of Central New York.

v13i25