I ought to start paying attention.
I've been driving through Watkins Glen regularly since 1971, turning left from 414 to 14. Right on that corner is the neatest little restaurant I've seen in a while.
Jerlando's Ristorante
is a place you can get everything from pizza and burgers to shrimp and scallops. It is exudes a delightfully casual ambiance, while decorated in a wonderful Italian style. Flowers decorate the front and welcome you in.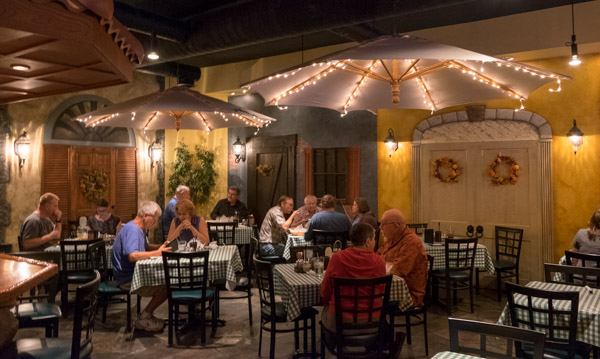 We walked in a 5PM to a mostly empty restaurant and remarked on the quantity of staff for a small crowd, but shortly after we were greeted and seated, the patrons began streaming in, rapidly filling the restaurant – on a Tuesday evening.
The wait staff is special, Our server was right on the money, there the instant we wanted him yet not hanging over us.
I'd like to compliment Jerlando's Garlic Knots. They are the best anywhere, fresh baked per order served with butter and marinara sauce. Lots of garlic. I love garlic…
Silly thing – I love Balsamic Vinaigrette. The dressing on the salad was so much better than "normal" vinaigrette. Ok, I can't quite explain it, but it had just a bit more "bite" than the store-bought stuff.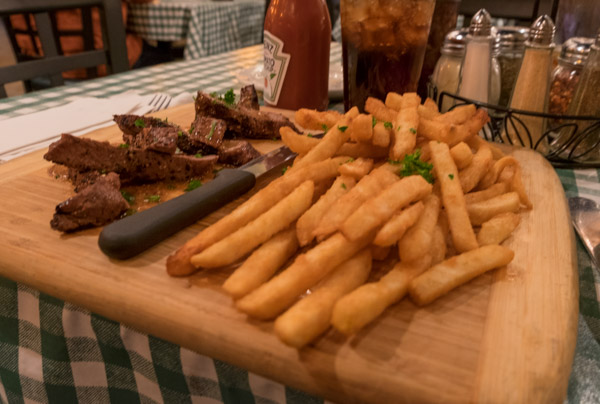 The entrees were served at precisely the moment the salad was finished. Not quite sure how they do that so exactly, but it works. Janet had the Shrimp Scampi and I had what they call "Tavern Steak". The steak was served on a plank with a generous portion of fries. The meat was very tender and juicy, cooked perfectly.
We declined dessert – there just wasn't any room. We will go back. Repeatedly.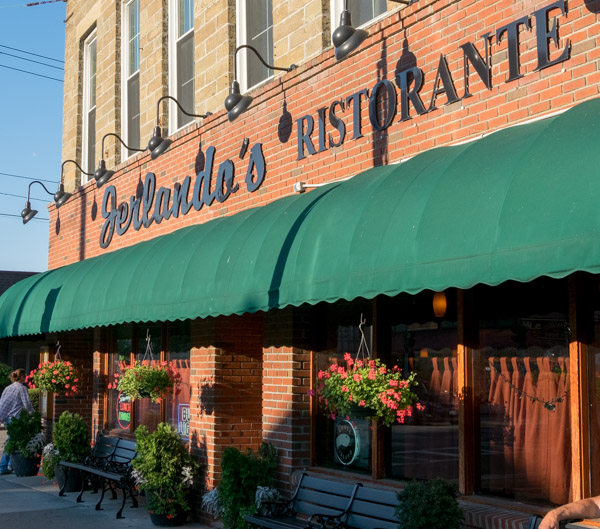 For the two of us, the bill was just $50. Well within reason. The menu runs from personal pizzas and burgers to the upper end restaurant fare. There are choices for every taste and budget.
The cool thing, it's within reach. Visit Jerlando's when you're doing the Seneca Wine Trail. You'll love it.
Enjoy!
---
'Within Reach' highlights the food, wine and fun of places 'within Reach' of Lansing NY. Of course, your reach extends exactly as far as you want it to. I am
Monroe Payne, Uncle Monte
to some. Come with me as I visit, taste and play in our own back yard, the beautiful Finger Lakes of Central New York.

v13i40