"I solemnly swear I am up to no good."
"Again."
Downtown Ithaca is preparing for yet another influx of Wizards, witches and all manner of magical beasts. Ithaca is, indeed, where to find them! This October 27-29, Press Bay Alley will be the epicenter of Wizarding Weekend, but it has spread to the entire downtown area.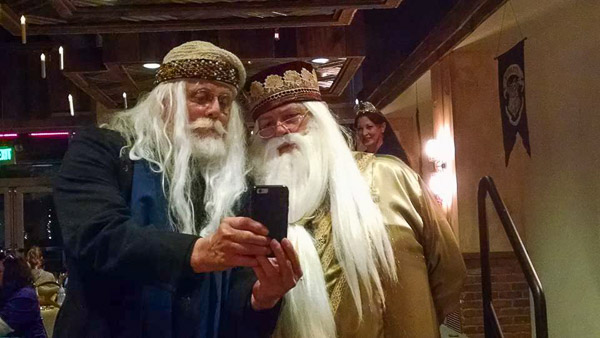 The event starts with the "Half Blood Prince Blood Drive". This is to honor the memory of Alan Rickman, the actor who so convincingly (and creepily) played Severus Snape in the movies. The blood drive is done in conjunction with the Red Cross of the Southern Tier, and will take place from 1-6PM in the Borg Warner Room of the library.
Friday the celebration begins in earnest with a costume parade at 3, starting at GIAC and ending at the commons. Many stores on the commons will have "Trick or Treat" signs out, greeting area youngsters, followed by a Halloween Party in Center Ithaca.
Saturday and Sunday are the days of the Magical Street festival where entertainment is around every corner, vendors everywhere, great foods cast their intoxicating aromas and classes on all things magical take place. Maybe I'll sit in on the "Fairy Races of the British Isles" class.
The Monstrous Book of Monsters is likely to be loose again, startling people all over the commons – excuse me, Diagon Alley. "He who must not be named" may choose to play nicely with others for just this one event…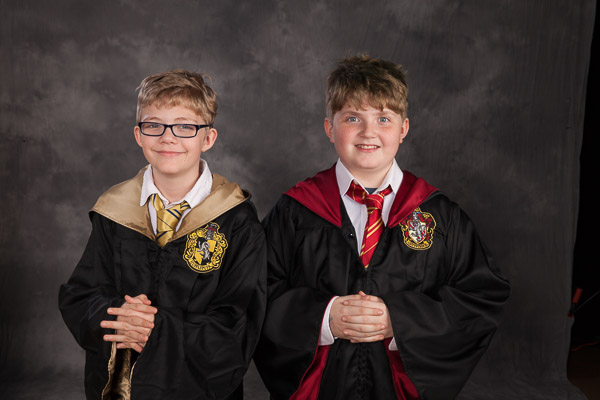 And this year, the Binghamton Philharmonic will present a program of "The Magical Music of Harry Potter" at the State Theater. Please contact the State Theater box office for tickets and information. J.K. Rowling's novels about the young wizard have captured the imaginations of a whole generation – perhaps two or three generations – bringing families together in a delightful, fanciful way. Children of all ages – some who just happened to be parent and child – can remember what a joy it is to play dress-up. The event has drawing power, last year bringing people from Hamilton, Ontario as well as New Orleans just to enjoy a special weekend of fantasy.
I need to add that this weekend is in no way sponsored by or related to Warner Brothers or J.K. Rowling, and has expanded in scope to include all things magical.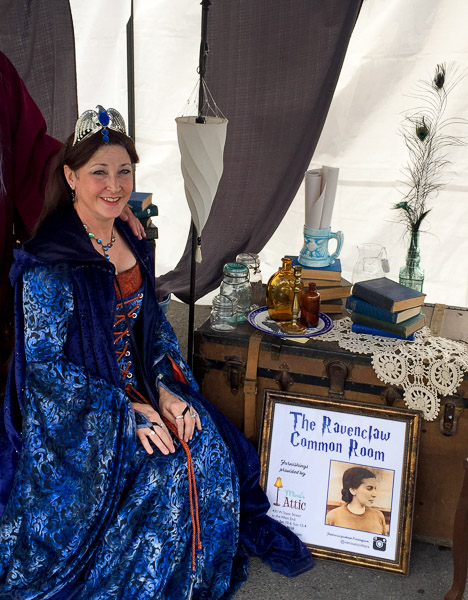 The costumes showcase the creativity of those who attend – At last year's Wizarding Weekend, a new mother with her baby wrapped in a gold fabric front carrier with two golden feathers on either side made for an adorable "Golden Snitch". Another toddler was dressed in white feathers as "Hedwig", Harry Potter's owl. Yours truly will be touring the commons as Dumbledore with a beautiful witch on my arm – who might bear a striking resemblance to Professor McGonagle…
One of the most imposing and dramatic costumes from last year belonged to a gentleman who was portraying the potions master, Severus Snape. You could almost feel a chill pass over you as he walked by. When asked who created the costume, he said almost in a whisper "…my mom…".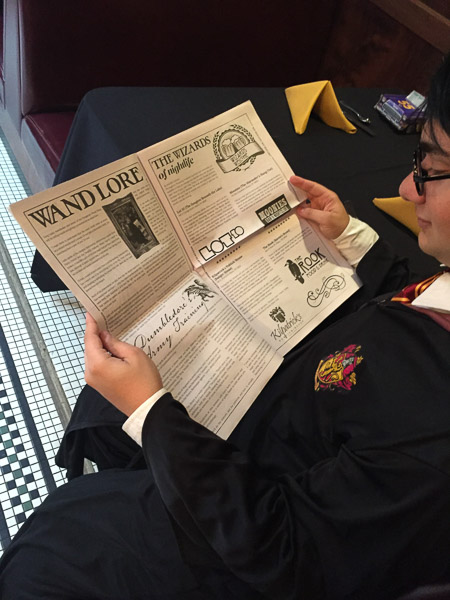 In walking around the Commons, the creativity of the local people will be prominently on display. Make sure to visit he four house common rooms, "Honeydukes" and all the magically inspired places downtown.
This from the wizardingweekend.com web site: "Based on the growth and the continued love of all things magic, the Wizarding Weekend Executive Planning Committee has renewed their resolve to continue this festival for 2017. Instead of focusing on Harry Potter, Wizarding Weekend will celebrate all things magic in a family friendly way every Halloween weekend, until people stop coming or the organizers exhaust themselves."
We hope that they never lose their enthusiasm!
Wizardingweekend.com will give you the feel and information necessary to make your experience next year even more exciting. Volunteers are always appreciated and treated well while being given latitude to both participate and enjoy their assigned roles.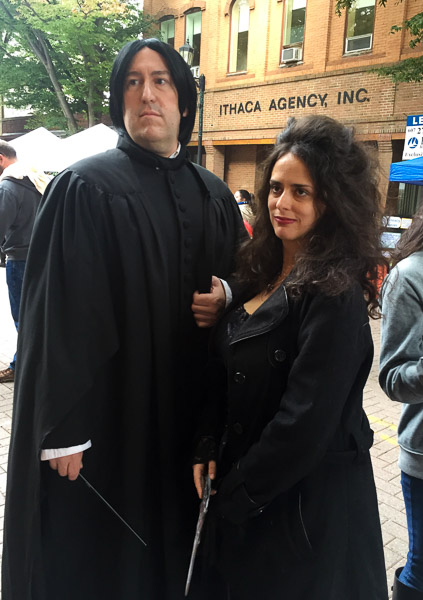 Ithaca's Wizarding weekend is very easily "Within Reach"!
And so my friends, once again:
"Mischief Managed."
I would like to credit Beth Bannister and Sue Roenke for allowing me to use some of their photos along with mine in this column. You see the nicest people at events like this…
---
'Within Reach' highlights the food, wine and fun of places 'within Reach' of Lansing NY. Of course, your reach extends exactly as far as you want it to. I am
Monroe Payne, Uncle Monte
to some. Come with me as I visit, taste and play in our own back yard, the beautiful Finger Lakes of Central New York.

v13i40