Imagine it is Christmas morning, all the little ones are just beginning to stir, and the aroma of coffee is beginning to bring cheer to your home. This is the day everyone has been working toward, where some of the tenderest, happiest and most exciting moments of the year happen, and you (the responsible adult) want to capture the images in all their glory.
You pull out your camera, aim it, scramble to the office to find a battery that isn't dead, run back to the tree, run back to the office to get a memory card that isn't full, run back to the tree – and it's over. The moment is gone. Not only did you not get a photo of the scene, but you missed the memory as well. With any luck, I'll be able to help you avoid that sad scene and make this a holiday that's alive with joyful memories and a few really good photos – not just muddy snapshots.
Tip #1, get your camera out TODAY, not Christmas morning. Load all the images from the card to your computer or get a new card. They don't cost that much. Charge the battery. If it won't charge, you still have time to get a new one. Prepare, my friends, prepare.
Tip #2, play with the camera. Find out what works and what does NOT work BEFORE you really need the bloody thing to work. I hear you thinking, why mess with the camera and all when I've got a camera on my phone?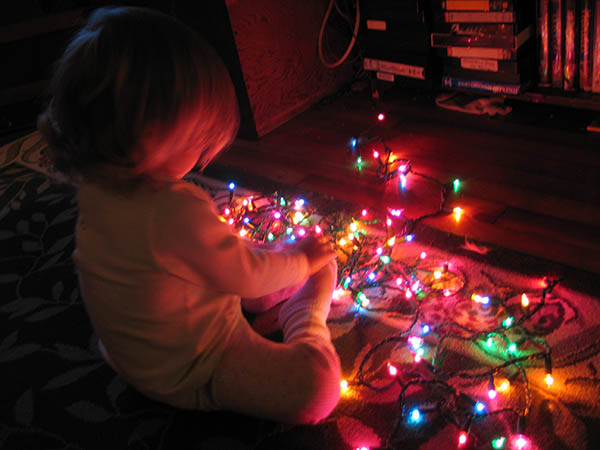 Ok, that's a valid question. Images on your phone's camera are easy to take and can be of reasonable quality, and of course, everybody has one and the images (and videos) are easy to share. I understand that. But those images tend to get lost in a cloud of ether and never looked at or enjoyed again.
I copy VHS and other formats of tapes to DVD, and sitting through hours of opening Christmas presents captured by a less than wonderful camcorder held by a shaky hand is more fun than I really care to have on a regular basis. But I digress.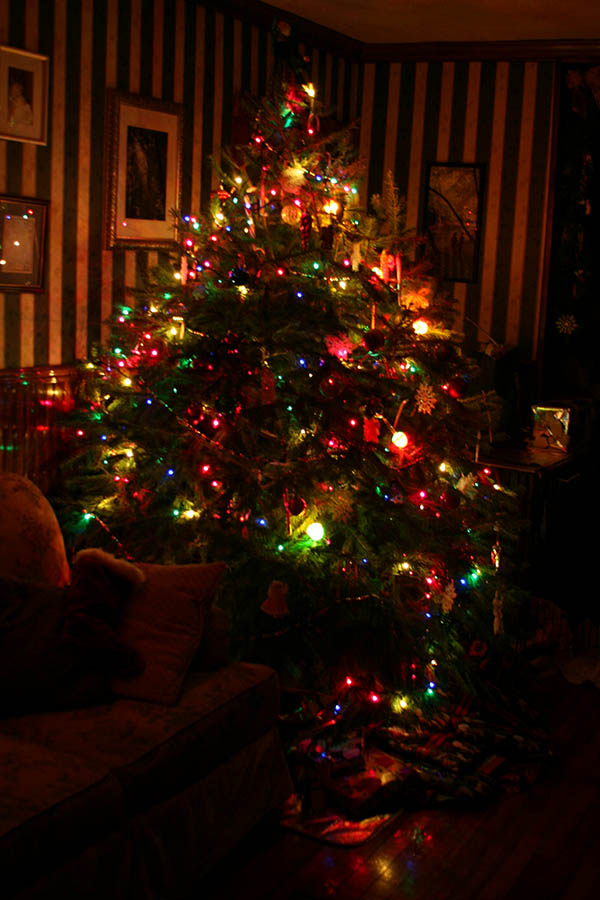 A few, meaningful images taken with a bit of easily attained skill will mean more than all the Facebook posts ever. So play with the camera.
Once the tree and decorations are up – or even before, take photos using the flash, not using the flash, high ISO, Low ISO and find what works. Kids and lights, getting the tree, family pets under the tree – they are great practice, and are great memories themselves.
For Christmas morning, when I absolutely NEED the camera to work (grandkids. It's all about grandkids…) I use a high ISO, 1600 or higher, and no flash. The idea is to take a photo without flash that is reasonably well exposed. Then I ADD the automatic flash to just 'kiss' the subject with enough light to highlight it.
Get your family to help you practice. You can even call it a "dress rehearsal" and make a game out of it. Tip #3, do NOT, repeat, DO NOT hold on to the camera the entire day. The day's (and season's) memories aren't just for others, they are for you too. Enjoy your family, drink in the feelings of love, joy, idiocy, laughter and all the other feelings of the day. Holding the camera with a death grip won't add to the celebration.
We went to Disney World to celebrate our 39'th anniversary several years ago. I left my big camera home and only had a teeny point-and-shoot camera with me. The Memory-Maker photographer asked me what I did, and of course I told him I was a professional photographer. As he looked (incredulously) at the minuscule camera in my pocket, I said "Even photographers need a vacation sometimes…" I was there for the memories.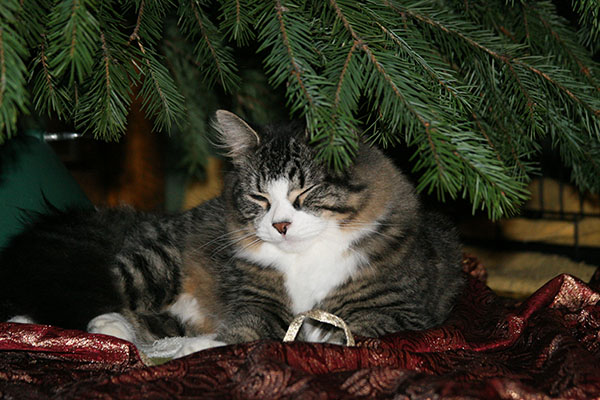 The point is, don't let the camera rob you of your memories. Let it ADD to them. Make sure you have photos of the good stuff – make DAMN sure you have photos if there is a brand-new Mercedes with a bow on top in the drive – but also make sure YOU have the memories of this wonderful holiday season in your heart.
Everything else is gravy.
You will find out that the season is not only within reach, but all your relatives will discover that YOU are within reach as well. Cherish the memories in store.
Have a delightful holiday, everyone. Merry Christmas from our family to yours.
---
'Within Reach' highlights the food, wine and fun of places 'within Reach' of Lansing NY. Of course, your reach extends exactly as far as you want it to. I am
Monroe Payne, Uncle Monte
to some. Come with me as I visit, taste and play in our own back yard, the beautiful Finger Lakes of Central New York.

v13i44