Ok, I never found the cellars, but I DID find Damiani on Rt 414 in Burdett.
It had been several years since I had been there, hosting an opening celebration of my art display and eating lots of cheese – well, the cheese that was left over. The people at Damiani had gone very far out of their way to make me feel at home and welcome as an artist, and it was no difference when Janet and I visited with the intent of tasting some great wines and incidentally, writing this column.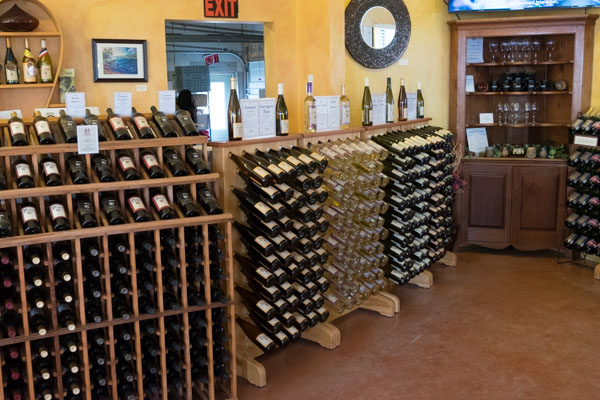 The weather was horrible, but the atmosphere inside was friendly and warm. The walls were hung with glass and mirror mosaic work by Peggy Ahouse. Her work is stunning and worth the trip alone – but I was interested in the wines… I was not disappointed.
The sign out front says 'Voted Flx Best Reds'. We'll see. The Finger Lakes produces some extraordinary reds! The sign over the door: 'Enter as Strangers, Leave as Friends'. I like that sign.
Marty, our hostess, greeted us warmly and explained the tastings. We started with 2016 Bollicine, a sparkling off-dry sparkling wine. It fizzed and tickled the way a sparkling wine is supposed to, but soon gave way to a delightful citrusy glow that lingered for a bit – like that visiting friend who must leave but doesn't want to. The wines are what makes Damiani special. It is a comparatively small operation with all their products crafted in a very 'hands on' manner. From handling the vines, freeing up the clusters of grapes just the right way to hand sorting the many tons of grapes – the winemakers at Damiani are passionate and particular about their wines, and continually experimenting with very tasty results.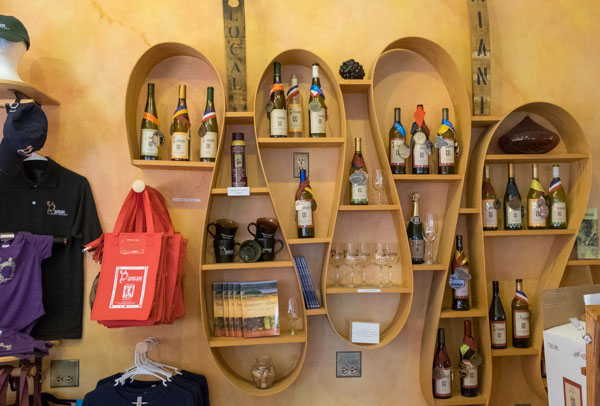 The wines have won awards and high marks from Wine Spectator and Wine Enthusiast magazines, and my pallet agrees with the scores. The 2015 Cabernet Franc is especially good, scoring an 89 from Wine Enthusiast magazine.
Their two 'table wines', the white Dolce Bianco and red Vino Rosso are very drinkable and would go well at an outdoor summer party. Both followed me home along with the bubbly.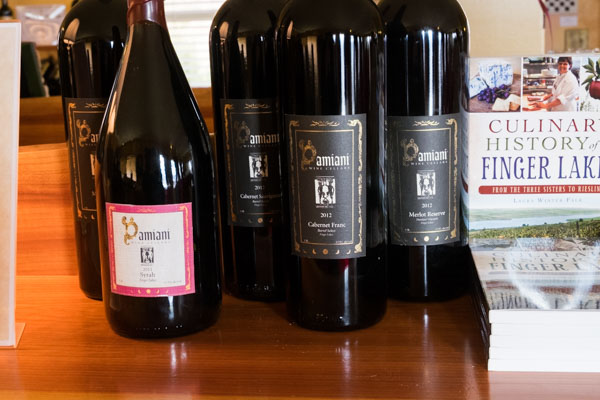 Wines and tastings aren't the only thing going on at Damiani. 'The Cellar' is the lower floor event space, and their 'Wine Club' opens you up to special events all about the wines, from dinners made to pair with the wines, opportunities to blend your own wines, barrel tastings and so very much more.
Visit Damiani at 4704 Rt 414, Burdett, NY 14818, call them at 607-546-5557 AND visit their web site at www.damianiwinecellars.com. Pay special attention to the video at the top of the home page. It will give you an insight to the Damiani extended family and the passion behind their wines.
When you plan your own personal wine tour, make Damiani a necessary stop. It's a delight, and within reach!
---
'Within Reach' highlights the food, wine and fun of places 'within Reach' of Lansing NY. Of course, your reach extends exactly as far as you want it to. I am
Monroe Payne, Uncle Monte
to some. Come with me as I visit, taste and play in our own back yard, the beautiful Finger Lakes of Central New York.

v14i9