The
annual meeting of

The History Center in Tompkins County on

June 18 was the first at the new location within the Tompkins Center for History & Culture. It provided an opportunity to look back on this exciting year and forward to what comes next. This event also celebrated the trustees whose terms are ending and introduced the trustees who are just starting.
The History Center extended gratitude to
Paul Karakantas, Karen Pastorello, Nina Piccoli, and Kati Flynn Torello for their service to The History Center.
Elaine Engst, Sarah Fiorello, Eric Fitzpatrick, Chris Kai-Jones, and Lauren Ryder, began their terms as trustees on July 1.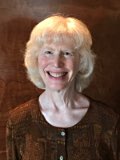 Elaine Engst received a B.A. in History from William Smith College and an M.A. in history from Cornell University. She
worked in the Cornell University Library from 1979 until her retirement in 2015, serving as Director of the Division of Rare and Manuscript Collections and as Cornell University Archivist. At Cornell, she also supervised the state-wide New York State Historical Documents Inventory survey project.
Elaine was active in the archival profession, serving on the Society of American Archivists' (SAA) governing Council and chairing the Program Committee, and was named a distinguished Fellow, the Society's highest form of recognition in 1996. She also co-chaired the New York State Historical Records Advisory Board from 2006 until 2014.
Retirement now allows to do her own research, most recently co-authoring
Beulah Land: The Long Struggle for Suffrage in Tompkins County, New York,
with an associated Cornell Web exhibition on "Woman Suffrage at Cornell."



Sarah Fiorello was drawn to exploring the Ithaca area's cultural and geological heritage soon after arriving as an undergraduate, which has developed into a lifelong interest. She spent the first nine years of her career leading interpretive guided tours and nature programs within State Parks of the Finger Lakes region and the past twelve years as interpretation coordinator for Cornell Botanic Gardens. In this role, she carries out her passion for offering visitors meaningful ways to connect through developing interpretive materials such as outdoor signs, exhibits, brochures, self-guided tours, and more. Sarah holds a Bachelor of Science in natural resources and a Master of Professional Studies in horticulture from Cornell University.

Eric Fitzpatrick
was born
in Rochester, NY in 1986, moved with his parents to Dryden in 1990, and graduated from Dryden High School in 2004. He holds a Bachelor's degree from SUNY Cortland in Business Economics and has been with the Tompkins Trust Company for 11 years working as a teller, staff accountant, and corporate internal auditor. He loves to golf and collect coins. He is also an oil painter and have had a few shows around Ithaca.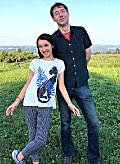 Chris Kai-Jones completed his PhD in intellectual history at Cornell in 2015 and a Master's degree in social work degree in 2018. He is currently the Student and Community Coordinator at CCE-Tompkins. He enjoys working on a range of community-based projects and mixing that with teaching at Cornell. He's very interested in historicizing ideas so we can all think together about what to do with them next.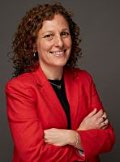 Lauren Ryderhas focused the past 15 years in a career in fundraising for Cornell. She is currently the Associate Director of Development for the College of Agriculture and Life Sciences.
Lauren
began her career consulting in the community development field with a focus on housing for a national non-profit, as well as direct work with community stakeholders through projects with local governments in Tioga County. She has also worked on staff and as Campaign Manager for NY State Assemblywoman Lifton.
Lauren
holds a Bachelor of Arts in Politics from Ithaca College and a Masters in Regional Planning from Cornell. She appreciates the mission of The History Center in part because she is passionate about the idea of placemaking and capitalizing on the assets and history of a place to foster community.

The Board of Trustees for the 2019-2020 fiscal year consists of fifteen community members of varying backgrounds and professions who guide the mission and staff of The History Center.