By

ICSD

Around Town

Print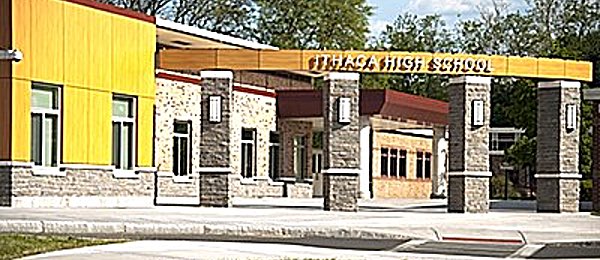 On Tuesday, January 28, 2020, the Ithaca City School District (ICSD) Board of Education approved two administrative appointments for the 2020-2021 school year. Beginning July 1, 2020, Daniel Breiman will assume the role of Administration Officer and Jeffrey Tomasik will replace Breiman as the principal of Belle Sherman Elementary School.
Breiman, an Ithaca native and ICSD alum, began his career in education in 2001 as a classroom inclusion teacher in New York City and then as an inclusion specialist in Cambridge, M.A. In 2003, he moved to Houston, T.X., where he worked as an educator and school administrator for eight years, including four years as an elementary principal. Breiman returned to Ithaca in 2011, after being appointed principal of Belle Sherman Elementary School, where he currently still serves.
"For the past nine years it has been my great honor and privilege to be the principal of Belle Sherman Elementary," said Breiman. "Seeing the growth of our students has brought me the most pride and joy. Our students are problem solvers, collaborators, and are ready to lead. I am privileged and excited to now join our Superintendent, Luvelle Brown, and other central office leaders to further support Belle Sherman, and all students in the Ithaca City School District."
In addition to holding degrees from Boston University and New York University, Breiman earned an Ed.D. in Education Leadership, Management and Policy from Seton Hall University in 2019. His two sons currently attend Northeast Elementary School.
Replacing Breiman as the principal of Belle Sherman Elementary will be Jeffrey Tomasik, who is now in his 20th year in the district. Tomasik joined the ICSD in 2000, serving first as an English as a New Language (ENL) teacher and then as an associate principal at DeWitt Middle School. In 2003, Tomasik was appointed principal of Northeast Elementary School. He remained at Northeast for the next 12 years, during which time the school was named a National Blue Ribbon School by the U.S. Department of Education. In 2015, Tomasik took on his current role as principal of Boynton Middle School.
"I am extremely grateful for my five years at Boynton and have learned so much working with a talented staff and incredible student body," said Tomasik. "I am also excited to be heading back to elementary school and very much look forward to joining the Belle Sherman community in June."
Tomasik holds degrees from Rutgers University and the University of Virginia. His wife, Jennifer Wilkie, also works for the district, serving as an instructional coach at Cayuga Heights Elementary School. Their two children both attended ICSD schools and are graduates of Ithaca High School.
v16i5