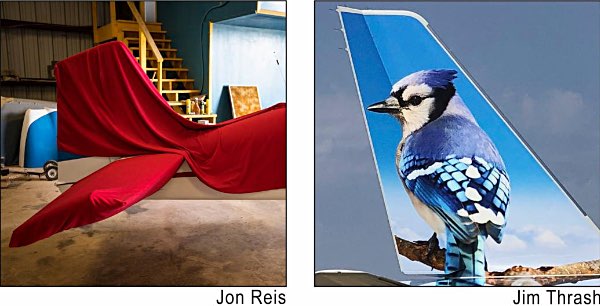 Local photographer Jon Reis is curating 'Aviation', a collection of spectacular photographs of airports and airplanes. The exhibit features Reis's photos of aircraft hangars where aviators live and work with their airplanes.
Also on exhibit is the work of three other photographers: Joe Pries, who has traveled the world photographing airliners landing and taking off with intriguing backgrounds, Jim Thrash, who is documenting the tails of Frontier Airlines at Will Rodgers airport in Oklahoma City, andJeffrey Milstein who examines 'The Jet as Art'. Local artist Barbara Page is also exhibiting paintings of landforms as seen from above.
Reis and Page will be on hand at the opening reception.
v15i34