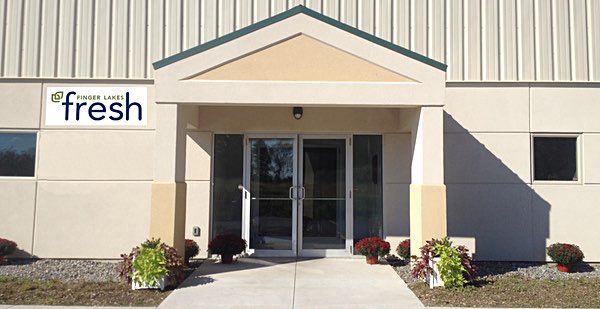 Challenge Workforce Solutions has finalized an agreement with the Old Chatham Creamery of Genoa, New York, on a four-year lease and purchase of its Groton Food Hub facility.
Old Chatham Creamery is committed to purchasing the facility outright at the end of the lease. They will also be negotiating staffing contracts with Challenge to help support individuals with disabilities or barriers for production and operations when the facility re-opens this summer. Challenge will continue its Food Hub Services operation at its Finger Lakes Fresh Greenhouse facility in Ithaca.
"This partnership will allow Challenge to focus on our mission to create pathways to employment for people with disabilities and barriers," said Joe Sammons, Executive Director of Challenge Workforce Solutions, "while at the same time finding a partner who can take full advantage of this state-of-the-art food facility that Challenge created for our region."
"We wouldn't be here today without the vision and support of our community," Sammons added, "and we are so appreciative for the gifts and grants that helped Challenge as we followed the path forward to create a sustainable regional food model employing people with a wide range of disabilities and barriers."
Challenge will turn over the Food Hub facility to Old Chatham Creamery on April 1st. Old Chatham Creamery expects to be in production in the summer of 2017 and looks to hire a local workforce and tap into the expertise of Cornell University.
"We are excited to use this beautiful facility to produce our award-winning sheep yogurt and cheese products, and to partner with an organization like Challenge, which continues to innovate and provide great opportunities for people in our community," said Old Chatham Creamery Owners David and Sally Galton.
The Finger Lakes Fresh Food Hub services program, which will operate from the Challenge Greenhouse, will include co-packing, farmer services programs, and the production and marketing of healthy, locally sourced Apple Chips.
"Our vision as a sustainable, vibrant agricultural community - powered by an integrated workforce - remains as clear today as ever," said Joe Sammons.
v13i13