Hollywood stars hire personal trainers to prepare for roles. Other people people just join a gym. Others go to fitness classes.
Journey Fitness
takes a unique approach that merges the best of each to create a community-based social approach to meeting fitness goals. When you enter the gym the first thing you notice is -- it's not a gym. It's a big space where groups of people work with trainers, celebrating successes and encouraging others as they strive to loose weight or get in shape.
"We do group personal training here," says Logan Peters, Director of the Ithaca facility. "Most people think of machines and benches and treadmills. When they walk in here we do what we call 'functional fitness' where we're using your body as a machine to take us through the workouts. We'll do it through different movement patterns, whether it's a bend, a squat, a push, a pull... Then we add different forms of resistance, turning your body into a machine to better fit the everyday activities that you would do."
The group aspect of the 'journey' is stressed. While trainers will work with an individual, they encourage the group setting on the grounds that there will be a higher energy level and more encouragement to succeed. Participants are encouraged to be encouraging to others in the group, and a Wall of Fame celebrates participants who have reached their goals. A Facebook page also encourages progress with celebration.
"If they lose 20 pounds we celebrate with them," says Peters. "We don't go on Facebook and say, 'Tony's 20 pounds overweight. Let's see if he can lose it.' It's a celebration to say this person lost 20 pounds. If they can do it, you might be able to do it, as well. It's to try to inspire other people.
"When we ask on Facebook for three words to describe Journey Fitness, we get 'fun', 'community', and 'supportive/motivating' are the three things that come up the most," he continues. "Typically you wouldn't associate those three things with a fitness program. We pride ourselves on the fun, supportive community that we have developed. The community aspect is a huge part of it because people become familiar with the people they work out with, and its a shared journey. We're all working toward the same thing, which is better health and wellness."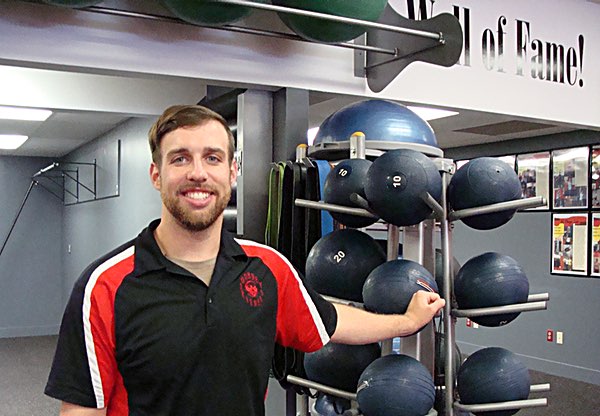 Eating is easy. Journey encourages a diet developed for the business by Dr. Lee Bertini. Trainers work closely with clients to track what they are eating, keep a food journal, and so on. Sticking with an exercise regimen is hard. Many people buy a gym membership, go a few times, then never go back.
"We avoid that," Peters says. "We don't want people paying for something they're not going to use. So if you come for two weeks and then don't show up for a week, we're going to be on the phone to you. We go through continuous efforts to get hold of people. Or if I'm out and about and passing your business I might poke my head in. It's not aggressive. It's a friendly interaction to make sure if you're not going to come you're not going to pay for what you're not going to use. I think that separates us from a lot of fitness facilities."
Instead of the typical gym, the Journey facility is an open space without the machines you might expect to see. Rather than using machines to add resistance, it is done by trainers, or partners in a group. Some equipment is used, but the focus is on the people themselves. As clients progress, resistance is added using dumbbells, kettle bells, or TRX straps. Your body weight is used for the resistance, rather than cables and pulleys and weights.
When you walk into Journey Fitness for the first time, your visit is a getting-to-know-you session. You talk with a trainer about what you want to accomplish, like losing weight, gaining weight, getting into a fitness routine and so on. Coaches learn your name and your goals. You are invited to join a session to see what it is like. In the actual sessions trainers work with their groups, demonstrating exercises, and adding resistance as members make progress. Once those objectives are reached the trainers work with clients to set their next goals.
"We make it about the client's needs and how we can use the program and customize it to their needs, while still working in a group setting," Peters says. "We've done packages for individuals, but we always try to steer them to the group, because people enjoy that better. When they have a trainer one on one, they lose the energy of the group. In a group they still have the trainer, and they're in a group where the energy is higher and they fell they have more energy."
When it comes to weight loss, Peters knows what he is talking about -- he says he 'fell into fitness' after he lost over 100 pounds. A native of Breesport, Peters earned an Associate's degree in nursing at Corning Community College. He went on to earn a Bachelor's degree in psychology, and spent some time working at at Child Protective Services. He had the background for losing weight from his nursing studies, and became his own coach.
"I had lost a bunch of weight and a friend, Jeremy, who runs the Corning location, said, 'check out this 'Journey Fitness place'," he recalls. "I came and checked it out and kind of fell in love. I thought this is how I want to help people. Having the experience of losing the weight, I had a firm understanding of the struggles and kind of stuff people emotionally go through. I apply that experience plus my passion for helping people to guide people on their journey through weight loss and getting healthier."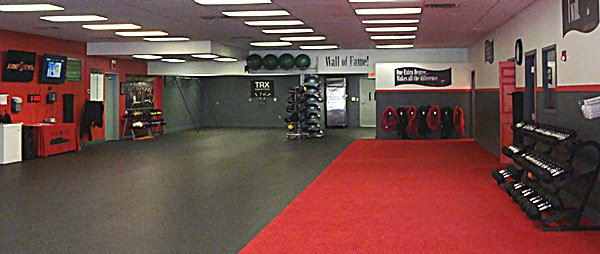 Journey Fitness started in Elmira and has grown to five locations over four and a half years, including two in Elmira, one in Corning, and one in Sayer, and one in Ithaca. Four trainers work at the Ithaca location. People taking the 'journey' range from around 25 to 65 years old. The business offers 'challenges' to get people interested in training, and to test their progress. An upcoming 'challenge' is planned for Ithaca and Lansing school district faculties, who will also be offered a set price for a 21 day program.
The national trend of being over weight and out of shape has alarmed health professionals for years. Journey leverages another trend to push back, the social sharing trend.
"Normal, routine resistance-style training exercises that have some kind of cardio component to them are necessary for people to keep their health as they go through life," Peters says. "Having somebody to keep them accountable for their weight helps them maintain it. They don't want to slide back off and go back up, because that's a tough road to re-lose the weight. We're always re-evaluating people's goal to refocus them."
v13i33