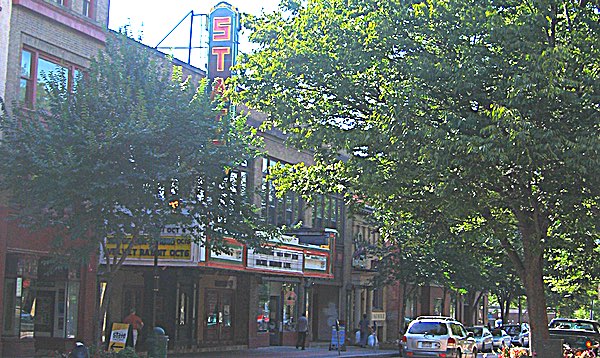 The State Theatre of Ithaca, M&T Bank and The Ithaca Times continue the 2016/17 Classic Movie Series with comedies THIS IS SPINAL TAP Friday, February 24th at 8pm, and The Mighty Ducks Saturday, February 25th at 4pm. Tickets are on sale now.
One of the most popular mockumentaries ever made, THIS IS SPINAL TAP follows a legendary British heavy metal band on an American comeback tour accompanied by a fan who is also a film-maker. The resulting (mock) documentary, interspersed with powerful performances of Tap's pivotal music and profound lyrics, candidly follows a rock group heading towards crisis, culminating in the infamous affair of the eighteen-inch-high Stonehenge stage prop.
On the other end of the comedy spectrum, The Mighty Ducks return to the State Theatre big screen for families and hockey fans alike. After being charged for drunk driving, the court orders Gordon Bombay to coach a peewee hockey team; the worst in the league. Bombay eventually gains the respect of the kids and teaches them how to win, gaining a sponsor on the way and giving the team the name of The Ducks. In the finals, they face Gordon's old team, coached by Gordon's old coach, giving Gordon a chance to face old ghosts.
v13i6