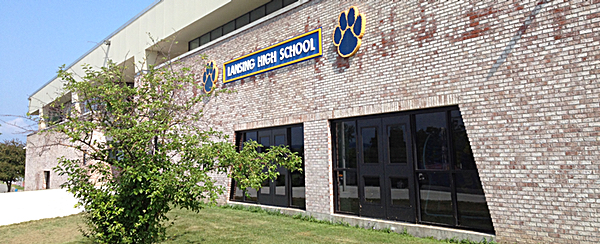 Lansing Central School District voters approved a $29,152,000 budget Tuesday for the 2017-18 school year, a 3.94% increase over the current year's budget. 454 people, or 74%, voted to approve the budget, with 160 opposed. A slightly higher number approved the purchase of three school buses, with 476 voting yes and 139 against.
Voters also elected three Board Of Education members, returning Tony Lombardo and Christine Iacobucci to their board seats for a new term, and electing Brenda Zavaski to fill the seat being vacated by retiring school board member Glenn Swanson. Lombardo received the highest number of votes (396), followed by Iacobucci (345), and Zavaski (325). They edged out candidates Linda Pasto (320), and Lynne Lacko-Sheldon (251).
School officials say 52.03% of the budget will be spent on instruction and 24.28% on employee benefits. Debt Service/Transfers accounts for 9.15%, and Operations/Maintenance, Transportation, and District Support account for approximately 5% each.
The combined tax levy increase, the sum of PILOT agreements and the property tax levy, is 3.81%. But individual property taxpayers will likely see a 6.68% increase, in part because of a $25 million reduction in the PILOT value of the Cayuga Power Plant this year. That increase still keeps Lansing below this year's calculated tax levy cap of 6.98%, which will make taxpayers eligible for a $185 tax rebate check from New York State.
The tax rate is expected to be $21.40 per thousand dollars of assessed property value. That is up from last year's tax rate of $20.52. The actual tax rate will be calculated later this summer when district officials receive the most up to date assessment rolls data from the Tompkins County Department of Assessment.
According to Department of Assessment statistics, over $239 million in local property taxes were collected in Tompkins County in 2015. $134,574,000 of that was school taxes.
v13i20