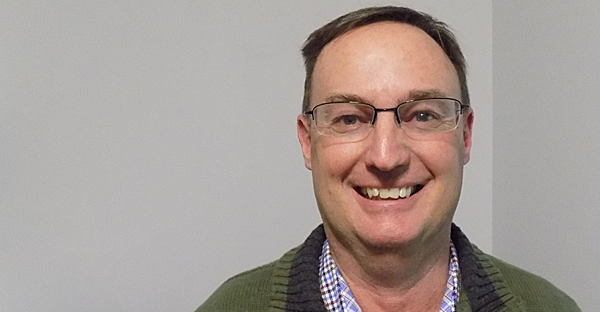 Robert Cree is running for a third term on the Lansing Town Board. He wants to continue applying his financial expertise to the Town budget, saying he wants to insure taxpayers are getting value from services for the taxes they pay. He is also concerned that the Cargill mine shaft project go forward, and says a town center for Lansing should arguably be located across the street from the Town Hall, including the existing Town Hall campus.
Cree and his wife Elizabeth moved to Lansing 25 years ago. He is the Vice President and Chief Financial Officer at Wells College, and previously held a similar position at Ithaca College. The Crees have a grown son and a daughter who is attending Wells College. Cree came to the newsroom recently to talk about his candidacy.

Lansing Star
: Why are you running for Town Board? What makes you a better choice than your opponents?

Robert Cree
: My experience and special skills focus on finance and budgeting. I say the same thing every time -- when I first decided to run, when I reran four years ago, and, again, this time: when I look at the Board as a whole, and I view the Board's strengths as the experiences that every candidate brings, and look at the strengths that every candidate has... by the time that I had made my decision the candidates that had said they were interested in running themselves... I felt I had the largest financial and budgeting strength. Not to say that others don't have an understanding of that, but I feel I bring an added strength, usually on an annual basis when we do the audit... going through the audit, working with the auditors, things like that. I think other board members have relied on me for those aspects of what I can bring.
So predominantly financial strength. I would daresay now that I've been on the board for eight years the experience of understanding how the Town operates and all the nuances as to town laws, New York State requirements, things like that, are certainly things that an incumbent has over someone who hasn't been on the Board. Especially looking back eight years ago and realizing you get into this and you really don't understand how much, really, is involved in being a town board member. It's nice to have ideology, but there are also nuances as to how things have to get done. There are certain procedures that we have to follow and some things that we can't do.

There seems to be some opposition to the projects proposed for the so-called 'Town Center' land across the street from the town ball fields. What is your vision for that land, and what issues do you think its sale should answer?

We tried to separate that. The sale of the property was just that. We put out an RFP (Request For Proposals)... in fact the Town has put out two separate RFPs. The first time we really didn't get the holistic view that we were looking for. the original RFP was looking for someone to step up and say, 'Hey, I'll help you design what goes across the street. it should consist of some retail, some housing, some green space.' We didn't get that. We got part and parcel of that and we couldn't seem to put that together. It seemed to fall apart and be put on hold.
Again, we revisited it and decided to look at the land across the street and break it up into various parcels, keeping in mind the importance of green space, open trailways, things of that nature, and how can we tie into various parcels... and then who might be interested in purchasing the parcels based on their size and proximity to the main road, or, maybe further back.
This time we got some different interests. Whether it was timing, coincidence in the change of the RFP or what have you, at this point we looked at it as a need or desire to sell the land to someone that's interested based on the price that they were willing to pay... taking that into account relative to fair market value and determining whether we were getting a fair price. And going from there.
Then it would be incumbent on whoever purchases that land to come up with a plan as to what they want to do with it and run that through the Town's process of development. That means bringing all their ideas and plans to the Planning Board and have that run through our current Planning Board requirements and town requirements, and then on up to the Town Board.
So I really view them as two separate transactions, if you will. There's no guarantee that the sale of the property equates to the original plan that the developer had in mind when they made the offer.

The new comprehensive plan revision has taken many years to craft...

Well, I can tell you I've been on the Board for eight years and this has been talked about for eight years. When I got on the Board Connie Wilcox was on the Board. I think she had said this had been a topic for easily two years prior to me coming on. So I'm going to say almost 10 years in the making. And this is an update. It is not starting from scratch.
I know we've made comments that by the time this thing gets approved we're almost going to have to start all over again.

The question is, has it taken too long? How would you have handled it if it were up to you?

In some respects it has taken too long only because it took so long to get the ball rolling. Having said that, and I think that goes back to when Kathy Miller was Supervisor, she put together a Comprehensive Plan Committee that seemed to get some work done and then when the administration changed Ed LaVigne revitalized that committee and put Connie Wilcox in charge. We now had a different planner on board. Mike Long has been working heavily with that group, and really got the ball rolling in over a year and a half to maybe two years versus however long it took to get that started.
So if you take the first part aside, we talked about it for six or seven years. Now the work was done in a much shorter period of time. I think that's about right. The way we did it was almost a hybrid approach. We didn't put it on the shoulders of the Planning Board. We didn't put it on the shoulders of an ad hoc committee. We actually did a combination of both, which I think adds as much as input as possible. I really think the approach we ended up taking wasn't necessarily by initial design, but it ended up being that way. We truly got as much input as possible.
One could argue you never have enough input, but I think the process has worked well. The Planning Board spent a lot of time reviewing the recommendations, and a number of their members who have long tenure on the Planning Board were able to tweak a lot of those recommendations to meet what they see as the vision for Lansing going forward.

The absence of a new comp plan revision has been used as an argument to postpone development, and that may have been a factor in killing the original batch of town land proposals. Should the Town move forward with proposals using the officially approved 2006 plan as a guide? Why or why not?

I wouldn't necessarily say that you stop or halt all development. The Planning Board has been deeply involved with this process. It's fair to say that the Planning Board, knowing what's in the comprehensive plan that they are getting ready to move forward for final approval, that if a particular development came up that just didn't fit... either may have fit the old plan, but don't make sense because of changes in the new plan, those could be handled on a case by case basis. But to say absolutely stop everything until this is approved, I would say no. Because this is a guideline. It is not the end all be all.
From here we would take this information and look at our current zoning ordinances based on what the comprehensive plan now says what needs to be updated there. So if we use that argument we will stop everything for a very long time. That doesn't make sense.

Protest groups, particularly environmentalist groups have attacked the repowering plan from Cayuga Power Plant and now are calling state mining permits for the Cayuga Salt Mine into question. Where do you stand on these two companies in our town and the issues the protests have raised?

I think it's a shame. When we talk abut the power plant, I was all for the repowering to natural gas. That did not seem to take hold for various reasons, so I was actually pleasantly surprised to see that they had a second solution of adding solar. I thought that was a great idea -- whatever can help to prevent that facility from shutting down.
If we change topics to the salt mine I can tell you it was very beneficial for me to have participated in a tour of the mine. Not that that now makes me an expert. But it certainly gives me a better perspective as to how Cargill is constantly confirming their compliance with regulations and going above and beyond what it takes from an environmental standpoint, from a safety standpoint. And being what I would say is a responsible employer in this town and county.
In the initial introduction to Cargill before we went down in the mine, the mine manager shared with us all of the safety accommodations they have received. They're not citations. They're accommodations and awards that say they have gone over and above, and raised the benchmark by which other facilities of their kind should be trying to reach.
When we went down in the mine it facilitated our understanding of how important safety is for their employers and the area at large. They take it very seriously. They actually comply with various audits of agencies that they don't necessarily fall under the purview of. But they do it to make sure that they are remaining in compliance and being transparent as they can with any agency that has a need to say 'we are going to check on you'.

What do you think the best solution to the natural gas moratorium in Lansing should be?

As I understand it the Public Service Commission has not been convinced of the need to push through an additional or larger transmission line so NYSEG no longer has the ability to provide greater capacity in Lansing. I know Mike Sigler and Ed LaVigne have been working hard with the Public Service Commission to get them to understand the needs and the impact that this moratorium has had. They've had constant communication with the PSC to get them to understand what it means to Lansing not to have natural gas coming in. And what that means for future residents that would like to use that as a source of fuel over propane or any other heating source.
A new pipeline would be a solution to the moratorium. If a new pipeline were to be put in then NYSEG would have the ability to provide additional gas to future locations. Right now, other than looking at alternative fuel sources... not that that's a reason not to, but it would put us years out for supplying different sources of heat and fuel for residents. So right now they are left to what is available today.

Has the spottiness of rural broadband in Lansing been solved with the Clarity Connect/County wifi solution? Should the town do more to bring high speed broadband to its citizens?

That's a good question, and I haven't heard complaints about broadband since that solution was put in place. I don't believe that it has done away with all issues in Lansing, but I think it's helped bring broadband to a number of residents that may not have had it in the past. But I'm sure there are residents in Lansing that are still without access to broadband.
So the short answer would be probably not. But I think it certainly helped.
The question becomes, what other towns in the County are having similar issues, and can we continue to work towards some type of solution that addresses all residents in the county? This particular solution addresses was one of those projects where it was a much larger endeavor than just Lansing.

Are town taxes what they should be? Too high, too low? If elected what will you do to adjust them?

Every year, when we look at taxes versus services, and what department heads have requested in the budget process... we look at that versus what the assessments have been adjusted to for that year. The rate is nothing more than a calculation. We're setting the rate by default, if you will. So we determine how much in taxes we need to raise, versus providing the support the department heads have asked for. The rate is nothing more than the byproduct of that relative to the assessment.
I will always continue to ask the question, 'Is the amount being asked for by departments the right amount? Is it too much or too little?' That's always the question. It's not one-sided. I'm always asking the question 'Is it the right amount?' That could be too much, that could be too little. That will be my mantra going forward.
Given my background and what I believe my colleagues expect of me on the Town Board, you can't help but making sure that you ask the question. And I think it helps every department head become a better manager as well. I don't pretend to have all the answers, and I don't think we have department heads that feel they have all the answers. The challenging or asking of those questions is always a good thing.

What one or two issues we have not talked about, if any, should be addressed in the next four year term and what will you do to address them if elected?

We touched on the fact that the comprehensive plan is nearing completion. So the next issue will be now taking that forward and comparing what the comprehensive plan, or the guide, says our zoning ordinances should look like, and updating that. I don't want to say that's an issue, but we'll have to go through a similar process as we did for the comprehensive. I hope it doesn't take even half as long!
By the time we get to that point, the question you asked me earlier about whether we should halt development until that is done becomes a much larger question if the zoning ordinances aren't updated to reflect what the comprehensive plan says. One could argue if we wait too long why make any changes if we've got to go back and update the comprehensive plan again.

What else would you like voters to know about your campaign?

I can't help but notice that you drive down any street and you see signs that say that certain candidates will represent 'all of Lansing'. I would daresay we all represent all of Lansing. Otherwise we shouldn't be doing what we're doing. So regardless of what is on particular signs, I do take my job seriously. I do not represent a portion of the Town of Lansing. I feel I represent, and try to do the best I can to represent all the residents.
I know that there are always two sides to every coin. You're always going to have issues where it just isn't possible. But any time that we, as a board, are asked to address any issue, I know I always take it upon myself to ask that question -- what's best for Lansing?
v13i42
elections2017