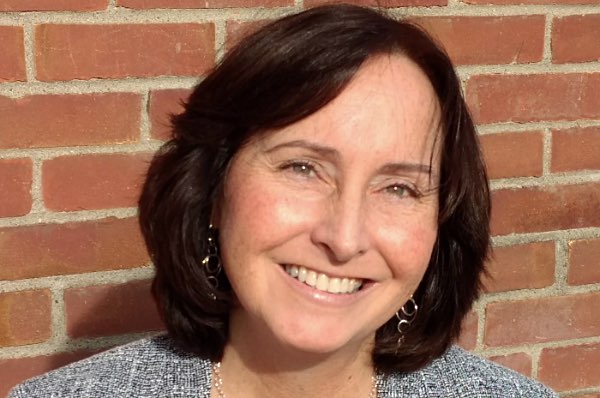 The Tompkins County Legislature, by unanimous vote, has approved the appointment of Katherine 'Katie' Borgella as the County's Commissioner of Planning and Sustainability. (Legislator Anna Kelles was excused.) Borgella, who has 24 years of leadership experience in the County Department of Planning and Sustainability, has served as Deputy Commissioner since 2014 and as Interim Commissioner since the retirement of Ed Marx in August.
In requesting the Legislature's approval of the appointment following a three-month search process, Interim County Administrator Paula Younger said, "From over 30 applicants, to four solid candidates, to two finalists, Katie Borgella held an impressive lead throughout this process and has been recommended unanimously by the Search Committee…Katie brings to the Commissioner position great vision, genuine enthusiasm, and plenty of hands-on experience."
Younger praised Borgella's "keen ability for building relationships, mentoring staff, and delivering high-quality projects to our community."
A trained civil engineer, with 24 years of professional planner experience, Commissioner Borgella holds a Bachelor's Degree in Civil Engineering from the University of Vermont and a Master's Degree in Natural Resources, with concentrations in City and Regional Planning, and Resource Policy and Management from Cornell University.
Before joining the County, Younger said, "Katie designed soil and water conservation projects for cranberry and dairy farmers in Massachusetts, and built latrines and schools as a community development engineer with the Peace Corps in Cameroon."
Among the many projects Borgella has spearheaded during her time with the County Department of Planning and Sustainability are development of the complex Energy Roadmap, revamping the Environmental Management Council's Unique Natural Areas Inventory, and working with three farm families in Lansing and Dryden to permanently protect over 1,800 acres of farmland. In 2015 Borgella spearheaded efforts to bring the Energize NY Commercial Property Assessed Clean Energy program to the community to help commercial properties in Tompkins County make energy efficiency and renewable energy upgrade to building by offering access to low-cost, long-term financing.
"Thank you so much for this opportunity," Borgella told the Legislature. "I really appreciate the opportunity to lead and support the outstanding staff of the Department of Planning and Sustainability, and I look forward to continuing partnerships with others in the community, to benefit this community we all love so much."
Borgella's appointment takes effect immediately.
v13i47