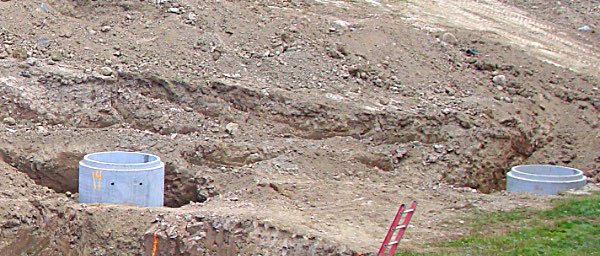 Senator Pam Helming announced yesterday that $1.1 million in funding will go to help residents replace aging septic systems in the Wayne-Finger lakes region. $150,000 of that will go to residents who apply and qualify in Tompkins County.
"The Septic Tank Rebate Program will give local communities an important tool they need to protect water quality and keep our lakes clean. Our pristine lakes provide drinking water for hundreds of thousands of people. They attract many visitors to our local communities and are a driver of economic development and job creation in our region." Helming said. "Failing septic tanks not only threaten our drinking water, but also contribute to harmful algal blooms, and hurt recreational opportunities in the Finger Lakes. As the State Senator representing the beautiful Wayne-Finger Lakes region, I am proud to announce that the six counties I represent will be included in the New York's Septic Rebate Program."
"Residents can apply for this if they want to update their septic systems," said Lansing Councilwoman Andra Benson at a Town Board meeting Wednesday. "There are state funds for certain counties to help with replacing septic systems, because they're concerned with the water."
Helming (R) fought for the funding during last year's New York State Budget negotiations and fought to ensure that the counties she represents would be eligible for the program. Along with sponsor Kemp Hannon (R), Helming co-sponsored the bill (
S06317
) with Tony Avella (D), Brad Hoylman (D), George Latimer (D), Ken LaValle (R), and Elaine Phillips (R). The bill requires participating counties to notify residents of the program, and does not prevent propwertyowners from applying funding other assistance programs.
"Senator Helming is one of the co-sponsors of that legislation, which is a reimbursement of up to 50% up to $10,000 for replacing septic systems," said Lansing Planning Consultant Michael Long.
Each of the six participating counties will determine the eligibility of individual projects. Factors in determining a property owner's eligibility in Tompkins County will include the proximity of their septic system to Cayuga Lake, the state of their current septic system, and its impact on groundwater.
According to Helming's office, "Only septic system projects located on primary or principal groundwater aquifers or within 250 feet of the bodies of water that are failing or reasonably likely to be failing are eligible to participate in the program. Eligible septic system projects include: the replacement of a cesspool with a septic system; the installation, replacement, or upgrade of a septic system or septic system components; the installation of enhanced treatment to significantly reduce environmental and public health impacts. Seasonal or secondary homes are not eligible for this program."
Funding is assigned to six counties in Helming's district:
Tompkins: Cayuga Lake - $150,000
Cayuga: Cayuga, Owasco, and Skaneateles - $225,000
Monroe: Irondequoit Bay and minor tributaries to Irondequoit Bay, Mill Creek and tributaries, and Shipbuilder Creek and tributaries - $150,000
Ontario: Canadice, Canandaigua, Hemlock, Honeoye and Seneca Lakes - $225,000
Seneca: Seneca and Cayuga Lakes - $225,000
Wayne: Lake Ontario, Blind Sodus Bay - $150,000
"What to do with sewage never has much fanfare attached to it, but it's one of the most critical infrastructure improvements that can be undertaken," Tompkins County Legislator Mike Sigler. "Pam Helming recognizes that getting rid of waste will not always be addressed by large municipal sewer projects and that many times, particularly for our rural communities, the burden will land on the individual homeowner. This legislation gives them a leg up in paying the costs that otherwise might be unaffordable, leaving these folks with ill functioning septic systems that hurt the homeowner and their family and the surrounding environment. This program is designed for them."
v14i8