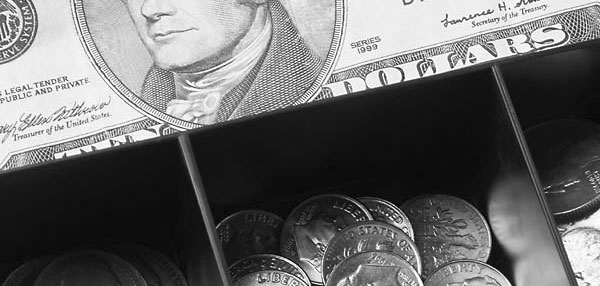 Lansing Supervisor Ed LaVigne said that Lansing's share of of sales tax will be up considerably over last year's revenue. Lansing's good fortune is shared county-wide, as County Legislator Mike Sigler reported to the Lansing Town board Wednesday.
"Good news on the sales tax report," he said. "County Finance Director Rick Snyder is reporting the County's share of receipts for 2017 at over $35 million. That is 6.22% above receipts for 2016, and more than $1.8 million above budget. That should be able to help us keep the tax rate down."
Snyder reported earlier this month that in the fourth quarter alone, receipts were up by 9.28% compared to the fourth quarter of 2016. He added that the more than $3.9 million in receipts for December and more than $9.3 million during the fourth quarter represented the strongest showings of their types ever, saying that last year was the best year on record, and the last quarter was the best quarter.
Increased local sales is also good news for Lansing. the Town will receive $1,475,218 in sales tax collected in 2017, up $83,847 from $1,391,370 received in 2016.
"We had more than $70,000 over last year for us, which is about a 15% for B (General town budget fund outside the Village of Lansing) and about 5% for the DB (Highway fund outside the Village)," LaVigne reported. "That's how the breakdown is. We're glad for the extra $70,000."
"Hoping not to jinx us, the indicators look like the 2018 is going to be a very good year," LaVigne added.
v14i8