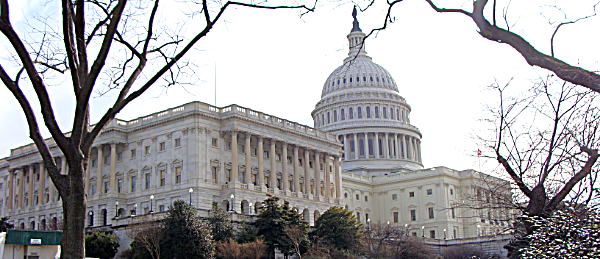 Washington, DC - The Problem Solvers Caucus, Co-Chaired by Congressmen Josh Gottheimer (NJ-05) and Tom Reed (NY-23), voted Monday to formally endorse H. Res. 246, a bipartisan resolution opposing the Global Boycott, Divestment, and Sanctions (BDS) Movement targeting Israel.
The Caucus' action, spearheaded by Congressmen Brad Schneider (IL-10) and Steve Watkins (KS-02), unites Democratic and Republican Caucus members behind the effort to denounce the boycott of Israel, and support a two-state solution.
"BDS is anti-Israel, anti-peace, and harmful to America's interests. I'm proud that all members of the Problem Solvers Caucus are committed to opposing BDS and standing up for the U.S.-Israel relationship because these should not be partisan political issues. Thanks to the leadership of Congressmen Brad Schneider and Steve Watkins, this bipartisan resolution has even more momentum for a vote on the House Floor," said Gottheimer.
"Israel is an unwavering ally of the United States and one of our most important strategic partners around the globe," Reed said. "I am proud of our Problem Solvers Caucus members who have to stood up to ensure Jewish people are treated fairly and spoken out to show we care about this great nation."
"As a Jewish veteran in Congress, it's appalling that some see a boycott of Israel as a worthy policy aim," Congresswoman Elaine Luria said. "A good relationship between America and Israel strengthens both nations. The BDS movement is nothing short of extreme and unnecessary, and undermines the prospects for peace."
"We need real, lasting peace in the Middle East and I will not waiver in my strong support for the security of Israel and its people," Congressman Max Rose said. "I believe the BDS movement only seeks to further divide and push us further from that goal, which is why I'm proud to support this resolution."
v15i15