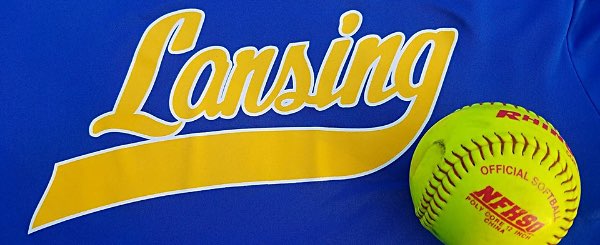 School's out, graduations have happened and summer recess has started. These things mean one thing in Lansing and that one thing is travel softball. The girls of the Lansing 12 and Under softball team, which is comprised of girls from grade 5, 6 and 7, started their summer campaign on a beautiful Monday night on Christopher Field, against the visiting Moravia 12U team. As the girls took the diamond there was a nervousness amongst the young players on both sides, however; once the first pitch was thrown the nerves quickly changed to excitement.
Lansing hurler, Alana Knapp-Ward took the mound and started the game with a strike and I'm sure that the cheering could be heard all the way down to Myers Park. The 1st inning ended in a 0 – 0 tie, but that was quickly broken as Moravia jumped out to a 1-0 lead in the top half of the 2nd. Lansing responded in the bottom of the inning putting up 5 runs, which ended with heads up base running by Lillee Gould and Emma Best with stolen bases.
In the top of the 3rd, Knapp-Ward struck out the side on 11 pitches, which brought the Lansing sluggers back to the plate. Brooklyn Walker battled in the box and drew a walk, which was followed up by a line drive into left field, that was crushed by Lindsey Fish. The ball rolled all the way to the fence and in a flash Walker and Fish were safe at home.
Lansing scored 3 more runs in the inning by Jolene Gunther, Ryleigh Bowman and Alexis Heck and then capped it off with 1 additional run when Peyton Teeter stole home on a passed ball. Lansing's defense lead by great plays from Erin Thompson and Vanessa Bell, shut down the Moravia offense over the next two innings, while Lansing's offense put up 6 more runs. Moravia put 1 more score up on the board in the top of the 6th, but Lansing secured the win, when Walker struck out the last two Moravia batters.
Lansing's next game is on Monday, July 9th when they travel to Moravia for a rematch. Stay tuned for more updates.
v14i25