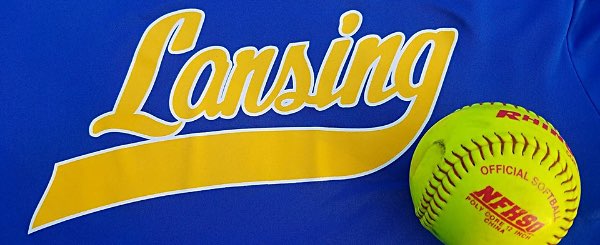 Thursday, June 28, 2018
The Lansing 14 and Under travel softball team, with girls ranging in age from 10 – 14, started their summer campaign at home on the Varsity softball field against the visiting Groton 14U team.
The Lansing squad was lead onto the field by veteran pitcher, Ashley Bell, who took the mound confidently and after an inning of jitters by the Lansing defense, managed to hold Groton to only 1 run. Lansing came to bat in the bottom of the first and were quickly on the board with base hits and aggressive base running by Reace Todi, Iris Boreman, Bell, Lindsey Fish and Brooklyn Walker. The inning ended with Lansing up 4 – 1.
Groton scratched out 2 more runs in the 2nd and 3rd. While Lansing couldn't answer in the bottom of the 2nd, they were able to string together a few hits in the 3rd and scored 2 more runs; Lansing was up 6 – 3.
Bell struck out the side in both the 4th and 5th and Lansing put up 3 more runs. Over the next 2 innings, Groton scored 4 more runs, when Lansing was struck with a plague of errors. Lansing pulled it together to end the game with a win 9 – 7.
Friday, June 29, 2018
The next night, Lansing traveled to Marathon to take on the Olympians during a heat advisory. Despite near record high heat and humidity, Lansing jumped out to a 2 – 0 lead with Todi drawing a lead-off walk and getting to third on ground ball outs hit hard by Fish and Boreman. Bell hit a single to the left side and with aggressive base running made it to 3rd. Zoe Weirson scratched out a walk. While Walker was at bat, the Marathon pitcher threw a wild pitch that took a good bounce off the backstop. Bell attempted to steal home, but was caught in a pickle that took no less than 10 throws before the Marathon team misplayed the ball allowing Bell to score.
Lansing starting pitcher, Zoie Burke, was on the mound and struggled a bit in the first two innings, but the Lansing offense never took their foot off the gas. Timely hits by Jaeda Broaster, Walker, Fish, Bell, Boreman, Todi, and Weirson, as well as their heads-up base running, lead to 14 runs over several innings.
Early in the 3rd, Fish came in for relief of Burke after a collision at home took her out of the game. Fish and the Lansing defense shut down the Marathon offense the rest of the game. In the bottom of the 7th, the ball was handed to Bell who quickly dispatched the Marathon batters, securing the win for Lansing 14 – 7.
v14i26