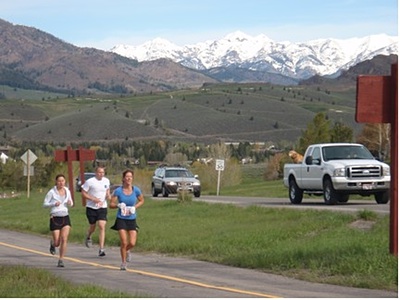 She attacked the first hill, a race to the top that was rewarded by a pair of Scott running shoes to the first male and female winner. The only catch, you had to finish the next 12 miles too. Miller took 4th in the marathon to finish in 140:06 and took 1st in her age group as well.
Olympic athlete Morgan Arritola came in first for the women in a blazing time of 1:25:17 and was 5th overall. Andy Johns Wilkins took 1st for the men with a time of 1:22:25. This is the 11th year of the ½ marathon with the largest field yet of over 300 runners.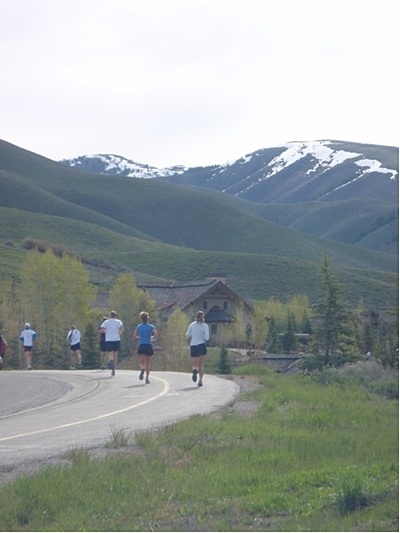 v7i22
At an elevation of 5945', a ½ marathon could be a challenge. Add in a few rolling hills and a field Olympic of runners, and it makes for a good race! The Sun Valley Half Marathon took place on Saturday, June 4th in Sun Valley, Idaho. Heather Miller, track and cross country coach at Lansing High School, didn't let the elevation stop her.