A Disney vacation is a dream for most kids – and for parents as well. Our first trip was hosted by Mom and Dad back when our youngest was 2. We left her at the camp with Grandma and Great Grandma while Dad, Janet and I with our two older kids made the journey to the Magic Kingdom. 1982.
Back then you paid admission to the park – Magic Kingdom was the only venue – and paid again for each ride. The very best rides were "E-Ticket", the most expensive. Pirates of the Carribean, the Haunted House, 20,000 leagues under the Sea were all E-tickets. The kids didn't care. They had a blast – and Janet and I did too.
By the time of our second trip – Mindy was 13 – Epcot was open, and they had dispensed with the E-Tickets in favor of a higher entrance fee. The single greatest moment of the trip didn't happen at Epcot or the Magic Kingdom, but at the Days Inn where we stayed. Kids were all splashing in the pool – children from everywhere.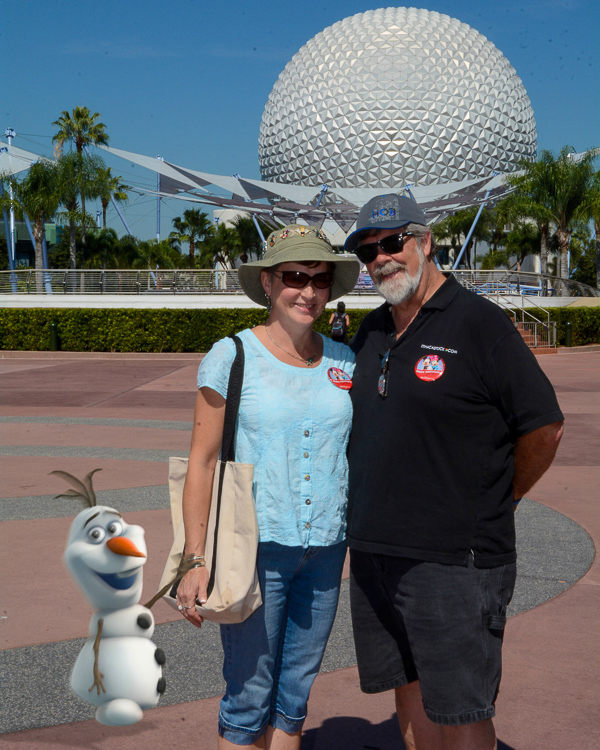 Mindy asked one little girl "What State are you from?" The little girl hesitated and said "ummm… Australia." There were German, British, African, Asian children – and many more, all playing together. Language seemed to be no barrier to their shrieks of joy. We could learn something from kids…
I think it was September 2008 we attended a presentation for the Disney Vacation Club. The Kidani Village portion of the Animal Kingdom Villas. Never being well heeled, it was a major purchase for us, justified by our memories of the great times we had every time we visited Disney World.
If you are staying at an on-site resort, your special treatment begins when you board your plane. Your luggage will have the yellow tag Disney provides. The next time you will see your luggage is in your room at the resort. Not having to cope with Baggage Claim. Excellent.
If your flight arrives well before check-in (typically 3PM), make sure you have a duffel bag with swim wear and sun screen. Enjoy yourself from the moment you arrive.
At Orlando International, no need to rent a car – Disney's Magical Express will carry you the 40 minutes from the airport to the front door of your resort. When you check in, your luggage should be in your room. Only once did our bags take a different flight, but they did arrive that evening.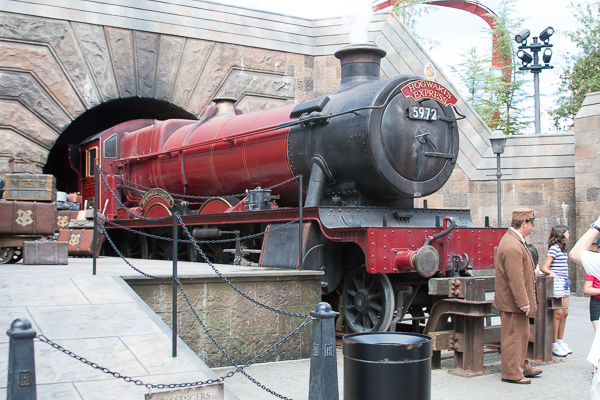 We fly Southwest Airlines. They are inexpensive (relatively), reliable, friendly, and your luggage flies free. There are no extra charges for more foot room, carry-on bags – any of that crap. I find it worth it to drive to Rochester to save the money and to be treated well without being up-sold.
Notice, I haven't mentioned the parks. Although the Magic Kingdom, Epcot, Hollywood and Animal Kingdom are all wonderful and justify exploration, they are in effect, amusement parks taken to a magnificent level. But what fun can you have at the parks if you're exhausted? Forget driving and parking. They have this covered.
Disney World has a transportation system that is more active and usable than most cities. You will eventually get tired of hearing "Hello, and Welcome to the Disney World Transportation System" which plays every time you get on the monorail, boats, busses or ferries. It's a small price to pay, especially since the transportation system doesn't charge. All rides are complimentary.
The dining plans are worth mentioning. We purchase the standard plan which includes 2 snacks, one quick service (Think Wendy's, but each place is different) and one table service meal each day. We've never completely exhausted our dining plan – though we did come close during the food and wine festival at Epcot.
Park tickets are expensive, no question about that. Decide ahead of time where you want to spend your time and what events or sights matter to you. You may find that a 3 day park-hopper plan works best for you, even if you're staying, like us, for 9 days.
Being a photographer, I chafed at the idea of spending $149 for photography, but it's well worth the extra expense. The photographers there are fun and friendly, and the iconic images will contain BOTH Mom and Dad.
One more thing – a visit to the Orlando area isn't complete without a visit to Universal and the Wizarding World of Harry Potter. So without a car and being held close by the Disney Transportation System, how can you make it happen?
So how do you prepare for such a grand adventure?
Prepay.
If you have the resort, dining plan, park tickets and excursions (like Universal) prepaid, then you won't be dreading the bills arriving in your mailbox for months after your trip. For our upcoming trip in May, I bought the airline tickets in January, the Dining Plan in February, the Disney park tickets in March and the Universal Orlando tickets last week.
All you will need money for is your shopping, drinks, gratuities (which are expressly NOT covered by the dining plan) and any incidentals. If you're doing Universal, be sure to have some cash available. Food is expensive but not horribly unreasonable. The Pumpkin Juice and Butterbeer in Hogsmeade are surprisingly tasty! A meal at Bubba Gump's, just outside Universal's main gate is also a delightful experience. Just sayin'.
Reservations at some of the better restaurants on the Disney property like O'hana in the Polynesian Village or Le Cellier Steak House in Epcot are very popular. The earlier the reservation is made, the better possibility of getting your choice of day and time.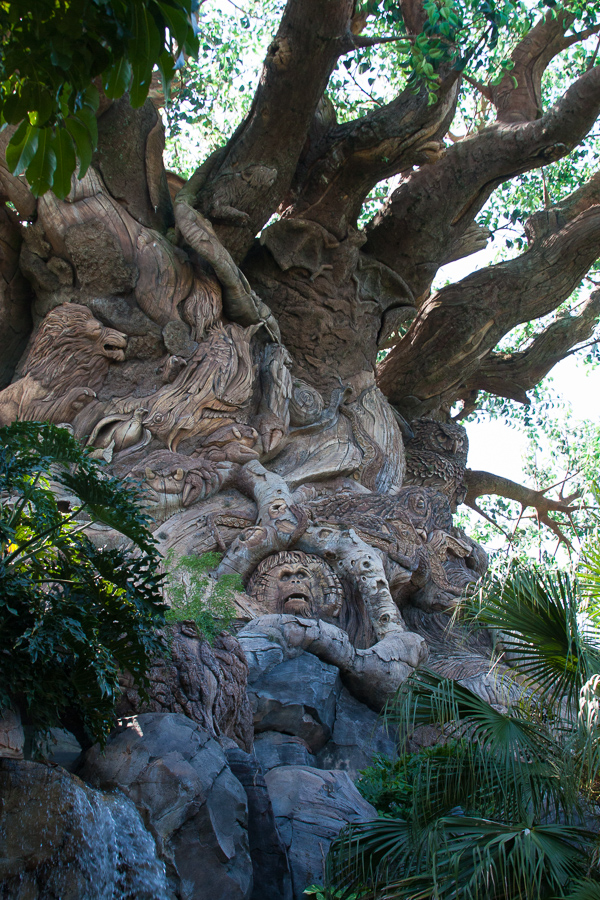 Consider this an overview. Disney World is within reach, and worth the effort of lots of planning. Get the family involved. Make real sure to schedule some lazy days too… I mean, this IS a vacation, right?
Here are some links that will help you with creating your personal adventure:
Universal Packages
: They have packages which include round trip transportation from the front door of your Disney resort and admission to the Universal parks. Be forewarned, if you want to see both Diagon Alley and Hogsmeade – and ride the Hogwarts Express, you WILL need a 2-park pass. The entire transportation and park package is $203.42 per adult for a single day.
All things Disney World
Dining Plan Info
Magical Express Info
Purchase park, water park and photo pass tickets
---
'Within Reach' highlights the food, wine and fun of places 'within Reach' of Lansing NY. Of course, your reach extends exactly as far as you want it to. I am
Monroe Payne, Uncle Monte
to some. Come with me as I visit, taste and play in our own back yard, the beautiful Finger Lakes of Central New York.

v13i17