I'm taking some time to write now since we're in a tornado watch. The morning at the pool, and dinner tonight in Disney Springs, tornado be damned. It's our last night and we may have a wild time, but it WILL be memorable.
Over the last week we've been fed past reason, walked many, MANY miles (walking all the food off), soaked, baked, been pleased, been disappointed and otherwise had a very worthwhile time.
Last week I mentioned that we were going to Universal to enjoy the Harry Potter experience on both halves of the attraction. After the protected environment of Disney, Universal was culture shock. Apparently we chose the same day to visit as every elementary school in Florida chose for their 5th grade trip. Thousands of color coded classes of smiling, enthusiastic and unbelievably loud young people everywhere made walking through the park an adventure – not necessarily the 'Islands of Adventure' kind.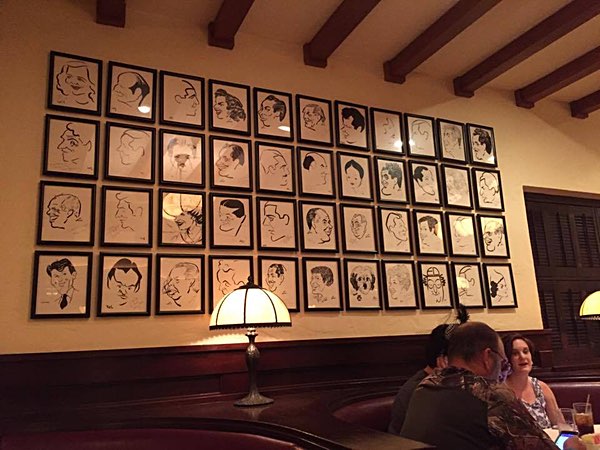 The 'Team' at Universal is not as tightly attitude controlled as they are at Disney. Though most of the team are friendly and helpful, we did run into a few who were less than helpful – well, rude. Happily, they were few and far between, but I longed to get back to Disney.
The Harry Potter attractions were delightful – 'Escape from Gringott's' especially. While not ruining it, I will say that it is a cross between a roller coaster, flight simulator and fun 3D show. Twists, turns, near accidents, drop offs and a story line involving the Weasleys that is entertaining end to end. Outside, a dragon perches on the top of Gringott's, occasionally moving and spewing fire. Pure delight…
The shops were normal fare, lots of memorabilia and t-shirts and like other parks, priced to make the park money. Am I jaded? No, I spent my share of funds on t-shirts, coffee mugs and other completely useless stuff to remember the time spent. I would have liked to have been surprised tho. Show me something really special – something I can't find anywhere else…
The Hogwart's Express is a full sized train; a replica of the famous train in the Harry Potter movies. You will find the entry to Platform 9-3/4 particularly fun. On the train with the frosted doors closed – well, it's a treat and unexpected. No, I'm not going to spoil it. The thing that sticks in my craw is that the only way to ride the Hogwart's express is to buy admission to both parks, since it is the easiest method of transportation between them.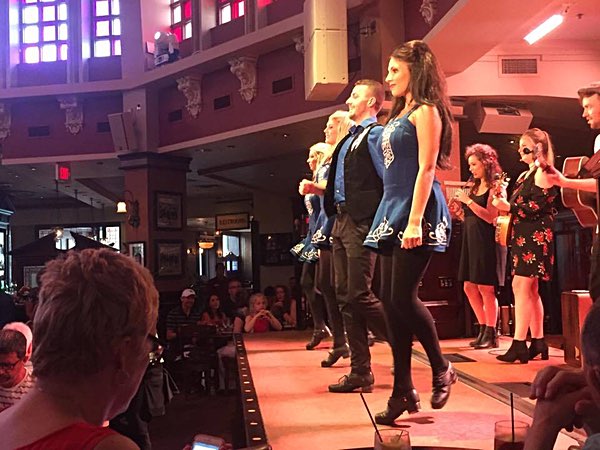 If your happy place is wild roller coasters, Universal Orlando might just be the place for you. It is pricey – it cost us $405 for the two of us for a single day 2-park pass which included transportation to and from our Disney resort. The transportation company, 'Quick Transportation' was absolutely perfect. The drivers were friendly, chatty, professional and did everything in their power to make us comfortable.
Safely back at Disney and determined to see things we hadn't before, we entered Animal Kingdom for a special invitation only preview of 'Avatar', their newest experience. If you are fans of the movie as we are, you will be blown away by the beauty, excitement and exhilaration of the 'Flight of Passage', where you feel like you are riding a Banshee. If you decide to visit the attraction after its opening date of May 27, get a FastPass, otherwise you can expect an extended – a REALLY extended wait.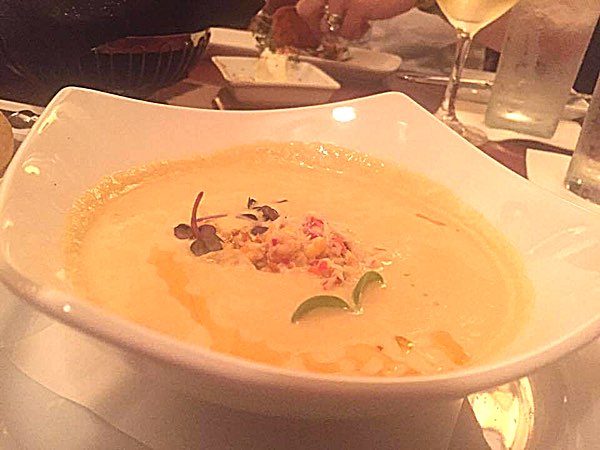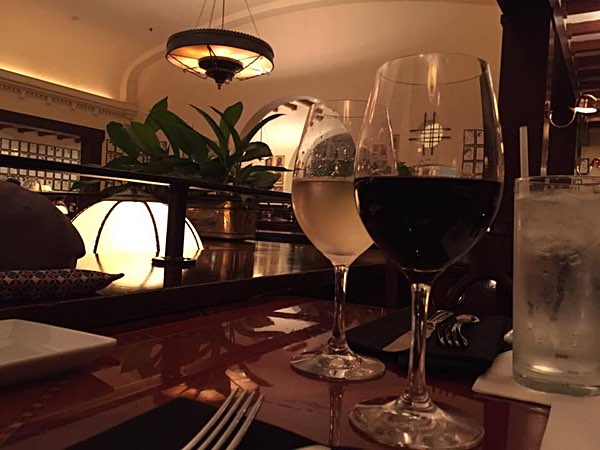 More to tell. Restaurants.
I told you about the Rainforest Café. Since then we've visited 'The Polite Pig' - a 'Quick Service' barbecue place in Disney Springs with excellent, tangy pork and ribs at a reasonable price; 'Bongo's', a Cuban inspired quick service place – unless you have a HUGE appetite, a single sandwich will easily feed two; The 'Whispering Canyon Café' which is loud, good natured and raucous (with an 'all you can eat skillet' which was far beyond my capacity) and; the 'Whoop-de Doo Musical Revue' show, featuring all you can eat chicken and ribs (and Merlot…).
The last two nights we decided to see how the other half lives, and go to the 'fancy' restaurants; Le Cellier at Epcot and the Brown Derby at Hollywood Studios.
So what makes a $54 cut of steak?
The presentation and atmosphere help, but without excellent – above excellent food, atmosphere means nothing. At Le Cellier, the restaurant appeared to be the underground floor of a castle, luxuriously appointed and well protected by massive pillars and stone work. The Filet Mignonette was just as well built, tender and spiced to perfection, rating in my best 5 cuts of beef ever. The Brown Derby, loosely copied from the famous Brown Derby on Hollywood was equally up to the task with cuts that melted in your mouth with very little encouragement. Each restaurant had its own twists on the menu, and each well worth the price.

Were they perfect? No, but as close as Disney ever gets, near 99%. This evening we topped off our trip with a visit to Raglan's Pub, entertained by Irish dancers and a waitress Leah who inspired us with her charm and enthusiasm. This is our 4'th visit to Raglan's over the years, and we will go back every time. Being greeted by the owner, making sure we were being well treated made it even more special.
Everyone has their own opinions about what is the best and what are the 'must do's' here at Disney. My advice? Listen to everybody then follow your nose. Plan the few things you absolutely want to do then fill the rest of the time with exploration. There are surprises around every corner.
And it is, in my humble opinion, within reach!
---
'Within Reach' highlights the food, wine and fun of places 'within Reach' of Lansing NY. Of course, your reach extends exactly as far as you want it to. I am
Monroe Payne, Uncle Monte
to some. Come with me as I visit, taste and play in our own back yard, the beautiful Finger Lakes of Central New York.

v13i21