By

Foodnet Meals on Wheels

Business & Technology

Print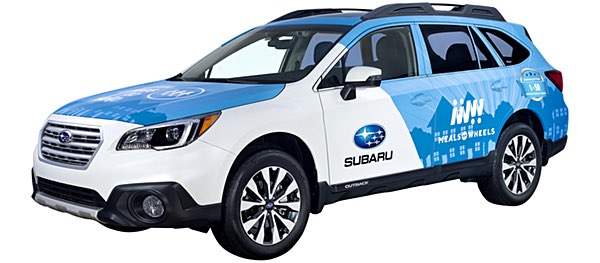 Foodnet Meals on Wheels announced Tuesday that it will participate in the tenth annual Subaru Share the Love Event as a member of Meals on Wheels America, one of four national Share the Love charitable partners supported through the promotion. From now to January 2, 2018, Subaru of America will donate $250 for every new Subaru vehicle sold or leased to the customer's choice of participating charity. Participating Meals on Wheels America members, like Foodnet, will receive a share of the donation raised by Subaru in their state.
"We are honored to join this campaign with our national affiliate, Meals on Wheels America," said Foodnet Executive Director Jessica Gosa. We continue to be touched by the generosity of Subaru of America, Inc. and the investment that the organization makes to a range of important community causes."
"For the past ten years, Subaru of America has partnered alongside the Meals on Wheels network to deliver nutrition, companionship and comfort to our nation's most vulnerable seniors," said Meals on Wheels America President and CEO Ellie Hollander. "Since 2008, Subaru's Share the Love Event has helped deliver more than 1.7 million meals to seniors served by Meals on Wheels. Funds raised through this year's event will come at a critical time for the Meals on Wheels network, allowing our boots on the ground to deliver even more of these critically needed services."
This year marks the automaker's 50th Anniversary in the U.S. and, for the second year in a row, there will be no cap on the total donation from Subaru of America to its Share the Love charitable partners. At the culmination of this year, Subaru hopes to exceed a grand total of $115 million donated since the creation of Share the Love to celebrate the tenth anniversary of the event.
"Maguire Subaru takes pride in supporting our surrounding community. Whether it's through volunteering or partnering with local charities to raise funds for a good cause, Maguire Subaru is proud to be a part of the Subaru Share the Love Event," Ashley Greenlee, Maguire Family of Dealerships, said.
By purchasing or leasing a new Subaru during the Event and selecting Meals on Wheels America as your charity of choice, you can help deliver nutritious meals and other important services to seniors right here in Ithaca, NY.
v13i47