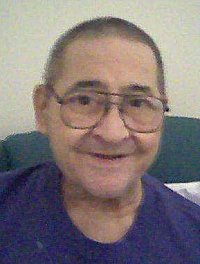 ITHACA - Rudy B. Hoyt, age 72 of Ithaca, went to be with the Lord Friday morning at Beechtree Care Center in Ithaca. Rudy was born in Groton, the son of the late Rudolph and Shirley Chiszar. Prior to his retirement, he worked for Therm Inc. for 27 years. He enjoyed hunting, playing the piano, rebuilding old classic cars, and he was a diehard Yankee's fan.
Survivors include his three sons, Roland Hoyt, Kenneth (Erika) Hoyt, and Rocky (Iris) Hoyt; two sisters, Dodie (Dale) Waite and Theresa Babcock; four grandchildren, Jennifer Little, Theresa Guler, Amanda Shappee, and Kevin Shappee; four great-grandchildren, Rhianna, Kayleah Little, Darick Ryant, and Richard Teeter; three brothers, Larry Chiszar, Jerry Chiszar, and Doug Chiszar; a nephew, Steve Babcock and a niece, Lacinda Chiszar Johnston.
A Memorial Service will be held at 4:00 p.m. Tuesday at the Herson Funeral Home. Burial will be private. In lieu of flowers, memorials may be made to the family.