Niskayuna, NY -- The New York State Scholastic Rowing Association recently announced the high school rowing teams and clubs recognized as Fall 2013 NYSSRA Scholar/Athlete Teams.  Local Students from the Ithaca, Lansing and Whitney Point school districts were among those honored. 
Cascadilla Boat Club's Varsity Girls and Varsity Boys teams, led by coach Adam Cottrell, earned Scholar/Athlete Team status.  Rowers honored are: Elizabeth Barrett, Julia Barrett, Michaela Brew, Samantha Brown, Abby Cooper, Ellie Cramton, Eleanor Glahn, Rori Henderson, Jacy Hollander, Jessie Liu, Narissa McCarty, Hadley Reine, Megan Wallace, and Katie White;  Jake Barnett‐Hill, Austin Cody, Henry Ellis, Gabriel Falk, Patrick Finley, Matt Kehoe, Isaac Lawson‐Hughes, Jonathan Overton, and Austin Taylor.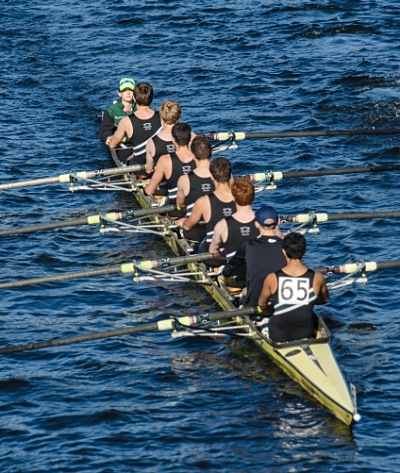 The New York State Scholastic Rowing Association's (NYSSRA) Scholar/Athlete Team Award Program was created to acknowledge the academic achievements of New York State's Scholastic rowers.  Implemented In 2009 and awarded at the end of each spring and fall season, the program recognizes nominated varsity high school teams and clubs that meet certain criteria, including a team grade point average of 90.000% or above during the current competitive season.
Cascadilla Boat Club (CBC) is a non-profit rowing organization in the City Ithaca.  Founded in 1977 by local professionals who wanted to make the sport of rowing available to all members of the community, CBC is housed in the historic Cascadilla School Boathouse in Stewart Park.  CBC contributes to the community in a variety of ways, including: supporting competitive scholastic and masters rowing, providing adult and youth learn-to-row programs, organizing amateur regattas, and promoting stewardship of the Fall Creek Inlet.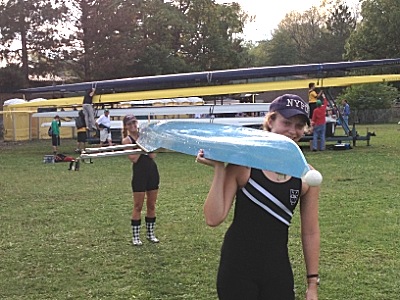 The New York State Scholastic Rowing Association is the governing body of scholastic rowing in New York State and coordinates competition between almost 90 rowing programs statewide. The Mission of the NYSSRA is to aid, encourage, foster, support and promote the development and growth of rowing as a scholastic sport in New York State.
v10i4