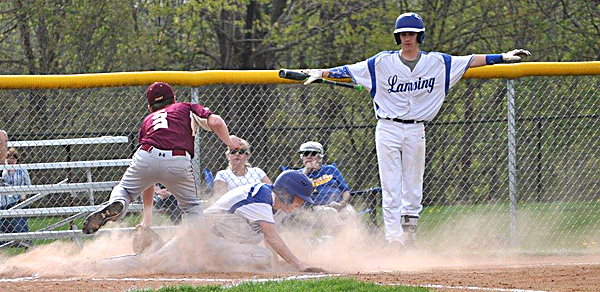 Lansing Baseball has been on a hot streak going 4-0 in its last 4 starts since losing to Union Springs 4/26. The Bobcats have have outscored their opponent 48-9 over the last week with the following wins:
4-2 victory at Groton
13-0 win over Whitney Point at home
23-6 over Marathon for an away win
8-1 road win at Dryden
Tanner Winslow has broken out of battling slump by batting .429 for the last game to raise his batting average by .110 points. Against Whitney Point, he went 3-3 with 2 RBIs.
Eric Eastman has improved to hit for over .500 during the 4 games and raised his season long average by .110 points.
The hot bats aren't just limited to Winslow and Eastman, overall the team batting average jumped from .205 to .304 over the last 4 games.
On the other side, a solid pitching rotation has amassed a team ERA of 1.6 runs per game for the season.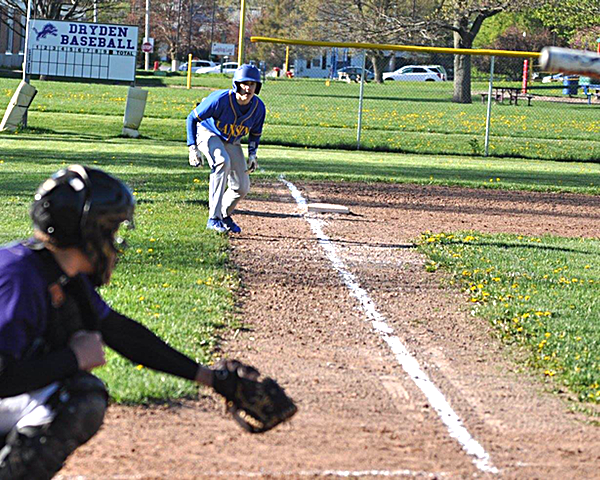 (Note: Statistics are unofficially compiled by the reporter. )
With these games, Lansings record improves to 10-2 for the season.

With the first rankings of the year delivered on April 26th , the New York State Sportwriters Association has Lansing listed in the 15th slot.