That was Kirk Shreve's dream.  At age 8 he was fascinated by the preparation of his Grandfather's body.  Then he attended his Great Aunt's funeral at age 13.  "There were eleven other people laid out the same night," he recalls.  "I was totally entranced by the whole process.  She looked amazing.  Just perfect.  I wanted to learn more.  I wanted to know who did this and how they did it."  Not long after that he was in his back yard and decided that was what he wanted to do.  "I went inside and told my mom, 'I want to get a job this summer.'  'She said, 'Oh, what do you want to do?'  I said 'I want to get a job in a funeral home.'
"She was doing dishes.  She turned the water off and said, 'What did you say?'"
But it wasn't a passing childhood fancy.  Shreve tried several funeral homes in the Syracuse area where he lived until he found one that would give a 13 year old boy a chance.  "The Farone family were very large Syracuse University football fans and my Dad was a Syracuse University football coach," Shreve recalls.  It worked out very well."
The Farones took Shreve under their wing, starting him out mowing the lawn and washing cars, then giving him more responsibilities as he grew older.  Soon he found himself working the door and helping with the flowers.  They bought him his first suit and encouraged him to love the work they loved themselves.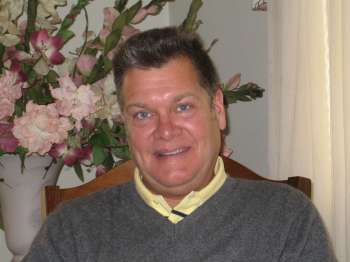 Kirk Shreve
Shreve continued to work at Ferone's through High School and during college breaks.  He studied mortuary science at SUNY Canton, then spent twelve months doing his residency in Forest Hills in Queens before passing the national licensing boards.  He worked in the New York City area for some time before he moved to the Ithaca area.
Eventually he developed his own business working as a  trade man, someone who substitutes when funeral home workers get sick or go on vacation, or when a home gets very busy.  He had about six accounts in Penn Yan, Watkins Glen, Horseheads, Elmira, Cortland, and McGraw.  "I ran like crazy," he says.  He did this for two years until he decided to open his funeral home in 1991.  
At first he made some offers to buy out existing funeral homes, but says the asking prices were too high.  So Shreve decided to find a location where he could open his business.  He did a market study, feeding years worth of obituaries into a computer, looking for patterns of deaths and allegiance to specific funeral homes.  "Lansing was a community where the number of deaths were increasing, but there was no strong allegiance to a particular funeral home."
He bought the house in March of 1991 and hired Tom Ellis to build the addition in back that contains a tasteful chapel and an entrance from the parking lot.  Meanwhile Shreve continued to work at these other homes while establishing his new business.  "Establishing a new funeral home is a lot of work," he says.  "It's a very challenging process.  You really need to pay very close attention to detail and stay very focussed on what you're doing.  It's a very sensitive line of work, and it's a very competitive line of work."
While building his business Shreve became involved in the Lansing community.  "I'm a firm believer in giving back," he says.  He is an active member of the Lansing Lions, as well as the Ithaca-Cayuga Rotary club and his church.  "Being part of the community has been the strongest part of my growth here.  I love Lansing.  It's just a wonderful community."
Shreve is well aware there is a balance between the business aspect of what he does and sensitivity to his clients.  "People sometimes say, 'I can't buy a cheap casket because my neighbors will call me a cheapskate,' and I say to them, 'First of all you need to buy a casket based upon what works for you and your finances, and second of all you really need to not be concerned about those neighbors.  Someone who cares about you and loves you is not going to care about the dollars that you spend."  He says that what people spend makes no difference to the level of service he provides.
Shreve says that more and more funeral homes are being bought up by companies.  Corporations with their eye on the bottom line buy them and most of the revenue goes out of state.  "The corporations are here," he says.  "They're in Binghamton, Elmira in Cortland County, and in Ithaca.  We offer a far more laid back presentation of our services and products.  A lot of the corporations are very focussed on the bottom line.  My philosophy has been and will always be to make options available to people with absolutely no pressure whatsoever."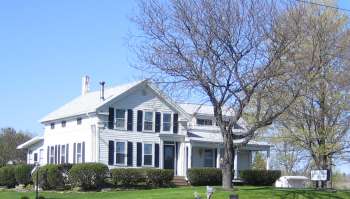 Before Shreve bought the house to start his funeral home it was owned by the Haring family that owns Flower Fashions and Bool's Florist.  Shreve says numerous people who come for funerals comment they attended partys there.

Products and services include caskets, flowers, urns, cremation services, monument service, bereavement services (referring people to therapy groups), and prearrangements.  "Prearrangements are a huge gift to your family," he says, "because when people have no knowledge of what you want done it can be a very strenuous situation."
Shreve has three part-time employees, Dale Campbell, Jim Evans and Lisa Chase.  Chase is currently attending the Simmons Institute of Funeral Service full time while she works for Shreve part time.  Shreve is the only full time employee.  "I do everything," he says.  "I mow the lawn, I'm the person who goes out to transfer the bodies, I do the embalming, wash my own cars.  It's not glamorous work!" he laughs.
Two key things are important to Shreve.  First, it has given him an appreciation for the blessings of life.  "This work has provided me with a view of how special each day is.  Even really lousy days, because if you can open your eyes in the morning and roll out of bed and stand up and walk and feed yourself and bathe and drive a car and do all the things that people take for granted... I am acutely aware of how special all of that is, because in the blink of an eye it's over."  
The other thing is that personal attention and attention to detail are or paramount importance.  He considers embalming preparation of a human body an art form, and says that extra time spent is well worth it for the families.  But he clearly loves living his childhood dream.  "It's a very difficult job," he says, "but if you do an excellent job and treat everybody how you would want to be treated, you can't go wrong."  
----
v2i18
"I have a photograph of myself standing in front of the door to this little fort in our back yard and I had written 'Shreve Funeral Home' on a sign.  Even as a kid I wanted my own funeral home."