Obituaries | Sunday, February 25, 2018 | By Lansing Funeral Home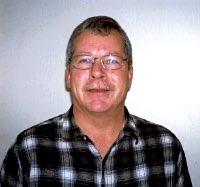 Daniel William Gee, 62, of Lansing, NY, lost his long courageous battle with kidney cancer on February 23, 2018. He was very brave and maintained his sense of humor until the end of his life.
Born May 21, 1955, on his paternal grandmother's birthday, Dan loved life and lived it to the fullest.
After graduating Ithaca High School in 1973, he attended college in Florida for a year before enlisting in the US Navy, where he served for 4 ½ years on a submarine. Dan was a proud to be a Veteran. He then went on to work for the US Postal Service, retiring as Postmaster in Brooktondale at the age of 55. During his time with the Postal Service he completed his bachelor's degree at Ithaca College.