Obituaries | Tuesday, November 05, 2013 | By Lansing Funeral Home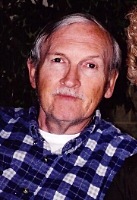 William F. Burin of Lakeshore Rd., Lansing, NY, passed away November 2, 2013, at the age of 70.
Born in Ithaca, March 26, 1943, Bill was the youngest child of the late Paul and May (Kneebis) Burin. A graduate of Lansing High School, Bill went on to the Police Academy and spent 25 years as a Police Officer and Juvenille Detective, receiving many awards along the way for his dedication and service, with the Ithaca City Police Department. He also served 16 years as a judge with the Town of Lansing and served an interim period as a judge with the Ithaca City Court as well. A lifelong Lansing resident, Bill was a member of All Saints Church, a former small fry football coach, and a supporter of Lansing, Cornell and Ithaca College athletics. He enjoyed playing cards with the guys, going to the track and traveling, especially to Florida in the winter.