Obituaries | Thursday, August 30, 2018 | By Lansing Funeral Home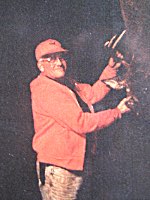 James L. Barron, 70, of Lansing, NY, passed away on Tuesday, August 28, 2018, at Cayuga Medical Center, Ithaca, after a courageous battle with cancer. Born in Cortland, NY, on July 7, 1948, he was the son of the late Harry and Marie Beckwith Barron. Jim was a 1966 graduate of Lansing High School and later attended BOCES, where he studied electrical engineering. Most recently, he was employed as an injector repairman at D&W Diesel, Inc., in Auburn, NY.
Jim had a passion for hunting and fishing, but more than anything, he loved spending time with his wife and family. He also was the best farmer around and worked on his dad's farm for many years.